Professional Heating Repairs in Abington, PA
You may not need to use your furnace throughout the year, but one thing's for sure, you'll definitely need it here in Abington during the winter season. Temperatures drop down to the point where not heating your home becomes a safety issue. Because of this, you'll want to make sure that your furnace is running as efficiently and effectively as possible. To help ensure that it does this, we recommend scheduling a furnace tune-up once a year before winter hits. However, just because you get a tune-up doesn't mean that your furnace will never have any issues.
If you start having problems with your furnace, you'll want to have it looked at right away, especially if those issues are making it difficult if not impossible to heat your home comfortably. Here at W.F. Smith, we provide 24/7 furnace repair services in Abington so that you can get your furnace back up and running as quickly as possible.
For professional furnace repair in Abington, PA, contact us online or give us a call at 215-624-1313 to get started today!
Do You Need Furnace Repair in Abington?
It's worth noting that just because your furnace seems to be working fine despite a perceived issue, it does not mean that you can just ignore it. All potential issues should be addressed or else they could grow into potentially bigger problems. The following are a few signs that you need furnace repair:
Your home isn't heating up – If your furnace seems to be running fine but your home isn't heating up evenly or it won't reach the temperature settings that you input into your thermostat, then there could be problems with the thermostat or the pilot light.
Your furnace won't turn on – If the furnace simply won't turn on at all, then there could be any number of problems, such as a failed motor.
Heating costs are too high – If you notice a significant change in your heating costs, it means something is causing your furnace to operate less efficiently than normal.
Heating system is too loud – Loud noises are often the result of certain components breaking or being on the verge of breaking.
Your furnace cycles on and off constantly – If your furnace keeps turning off after it turns on, there may be an issue with the pilot light, motor, thermostat or wiring.
Why You Should Choose W.F. Smith
It's important that when your furnace is inspected, the source of the problem is properly addressed, which is why you should only hire a reputable furnace repair service in Abington, PA like W.F. Smith. Our licensed and insured technicians have an average of two decades of experience and will identify the problem and repair it the first time around.
Additionally, we are a family owned and operated business whose owners have over 140 years of combined experience within the industry. If you can trust anyone to repair your furnace properly, it's us.
Schedule a Furnace Repair Service in Abington, PA Today
If you're having trouble with your furnace, then be sure to contact us online or call us at 215-624-1313 to schedule a Abington furnace repair services 24/7.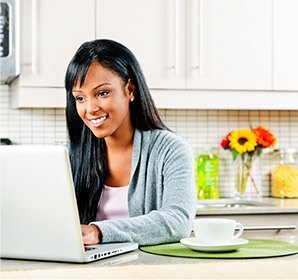 W.F. Smith was great. They worked very professionally and neatly. They were extremely knowledgeable about the equipment and all specific HVAC practices. Would recommend them to the world!