Expert Furnace and Heat Pump Repairs Throughout Bensalem
Here at W.F. Smith, we understand how much you depend on your heating system to stay safe and comfortable throughout the Bensalem, PA winters. It's why we offer both residential and commercial heating repair services that you can rely on.
Not only can we repair a variety of different types of heating systems no matter what the manufacturer is, we also offer 24-hour emergency heating repair services so that you're not stuck without heat when you need it most for very long.
Give us a call today at 215-624-1313 or contact us online for expert heating repair services in Bensalem. 
Experienced Residential and Commercial Heating Repair Company
Experience matters when it comes to heating system repair services. The more experience a repair service has, the more reputable the company tends to be. Our family owned and operated business has been around for more than seven decades. This simply wouldn't be possible without a stellar reputation for high-quality work and customer service! When you work with us at W.F. Smith, you can expect:
A heating company that is fully licensed and insured to work in Bensalem, PA.
A service that will schedule appointments at your convenience and that will send a contractor to your property on time and ready to work.
Industry and factory-trained contractors.
A heating repair service that has a strong reputation throughout the Bensalem community (as evidenced by our customer testimonials).
Not only has our business been around for over seven decades, but our owners have over 140 years of combined industry experience as well. Almost all of our technicians have an average of 20 years of experience to boot.
Types of Heating Repair Services We Offer
Our technicians have the experience and expertise to inspect and repair any type of heating system, including the following:
Furnaces – We can handle any type of furnace, whether it be gas, electric or oil. Common problems that we repair include issues with noise, the pilot light, the electric ignition, cycling and the thermostat.
Heat Pumps – Heat pumps provide both heat and A/C, but we'll have no trouble repairing it properly so that it works throughout winter. Common problems include outdoor fan issues, leaks and, defrosting issues.
Ductless Heating Systems – Although ductless heating systems don't use duct systems, they can still experience electrical issues or refrigerant leaks, which we can repair.
Signs You Need Heating Repair in Bensalem, PA
The following are some of the warning signs that your heating system is in need of repair:
Your energy bills have gone up dramatically.
The heating system no longer produces heat or even turns on.
Your property is not heating evenly or effectively.
The system is giving off odd smells that don't go away.
Your heating system produces strange sounds while operating.
Schedule a Heating Repair Service in Bensalem Today
We can handle any type of heating system problem you might be having. We are available for emergency heating system repair services 24 hours a day, seven days a week. To schedule a heating system repair services in Bensalem, be sure to contact us today.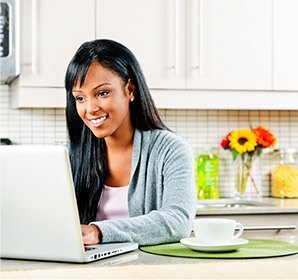 W.F. Smith was great. They worked very professionally and neatly. They were extremely knowledgeable about the equipment and all specific HVAC practices. Would recommend them to the world!