Boilers – Installation and Repair
Hot-water-based heating systems, are very popular in houses in Philadelphia and its suburbs. Older homes typically use cast iron radiators which take awhile to heat up, but stay warm and keep the room warm for a long time. Newer homes typically use "slant fin" style baseboard heating elements that have copper pipes with aluminum fins that heat up and cool off very quickly. Most people who have lived with a hot-water-based heating system feel it is a more comfortable heat than hot air systems, although the downside is that you can't cool your house with them (yet anyway).
These hot-water-based heating systems are powered mostly by gas boilers. There are two main types of boilers – condensing and non-condensing. The condensing types are highly efficient and typically vent with PVC piping directly to the exterior, while the non-condensing types usually vent into a chimney. W.F. Smith's hydronic heat experts can help you figure out which type is right for you. We work with the top manufacturers to ensure the boilers we install will provide many years of service. We also provide boiler repair on most systems in the Philadelphia area.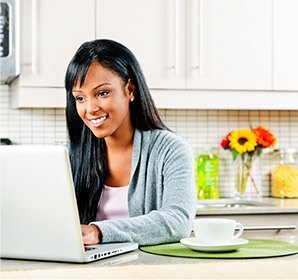 W.F. Smith was great. They worked very professionally and neatly. They were extremely knowledgeable about the equipment and all specific HVAC practices. Would recommend them to the world!
Radiant
Radiant, or in-floor, heat is widely regarded as the most even and comfortable heating system available.  While commonly requested for a master bath renovation, the costs can be very hard to justify for a small application.  In our experience, the best uses of radiant heating are custom homes where the added costs are easier to absorb into the total project costs.