Commercial Air Conditioner Repair
In the Greater Philly Metro Area
Commercial buildings and facilities in the Philadelphia, Pennsylvania area are some of the nation's most expensive properties to maintain. In the City of Brotherly Love, your company's wallet may not be feeling the love when your air conditioning system decides to call it quits in the middle of the week.
At W.F. Smith, Inc. we are one of the most trusted commercial HVAC contractors servicing the greater Philly metro area, and we repair commercial air conditioning systems throughout Philadelphia County as well as Bucks County and Montgomery County at an affordable price for any business.
If you own or manage a commercial building in the Philadelphia area and are in need of air conditioner repair service, contact us today!
Facilities We Service in Philadelphia
Here at W.F. Smith, it doesn't matter the size or scope of your business. If you need AC repair, we'll fix it! Our HVAC technicians are industry trained and certified to diagnose and repair any brand, make, or model commercial air conditioner.
Some of the commercial properties we service in the Philadelphia area are:
Office buildings
Shopping malls
Retail stores
Restaurants
Municipal and public buildings
Hotels
Industrial buildings
Churches
Apartment and townhome complexes
Warehouses
And more!
Commercial AC Systems We Repair:
Depending on your building and industry, you may have a different kind of commercial air conditioning system than other business owners on your block, or even your company's neighbors. Our heating and cooling technicians are capable of repairing any air conditioner system, including:
Rooftop package HVAC systems
Split-system heat pumps
Split-system air conditioners
Ductless heat pumps
Ductless air conditioners
Variable refrigerant volume (VRV) & variable refrigerant flow (VRF) systems
Indoor air filtration systems
And more!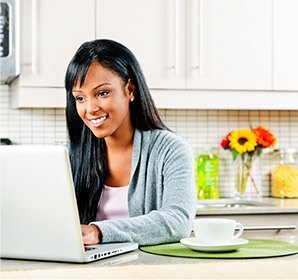 W.F. Smith was great. They worked very professionally and neatly. They were extremely knowledgeable about the equipment and all specific HVAC practices. Would recommend them to the world!
Why Choose W.F. Smith?
We understand that your commercial air conditioning system is an important part of running your business. Because your cooling system plays an integral role in your customer and tenant satisfaction, we promise to deliver prompt service with little interruption to those entering and leaving your organizatoin. In addition, our highly skilled HVAC specialists will make sure that all work is completed to the highest of standards. Your satisfaction is our motivation!
Since first opening our doors in 1946, we have built our business on our quality workmanship and fair pricing. Whether you are in need of repairs, maintenance, or a new installation, W.F. Smith employees have the right knowledge and skill base to get the job completed.
Schedule Air Conditioner Repair in Philadelphia, PA
When you need a fast acting commercial HVAC expert in Philadelphia or its surrounding communities to repair your commercial air conditioning unit, contact W.F. Smith. We'll complete your repairs and restore your facility back to a comfortable working environment. Call us today!