Philadelphia Commercial Heating Repairs
Commercial Heating Repairs in the Philly Metro Area
FOR EMERGENCY SERVICE, CALL 215-624-1313 IMMEDIATELY.
When it comes to heating commercial buildings in and around the Philadelphia area, it's no small undertaking. You need the utmost in reliability and efficiency from your commercial heating system. Your business, and your employees, depend on it.
If you need commercial heating repairs in the Philadelphia, PA area, call 215-624-1313 to talk with an HVAC expert at W.F. Smith. We provide Philadelphia commercial heating repair services for:
Shopping Centers
Retail Stores
Municipal and Public Buildings and Offices
Hotels
Warehouse Environments
Churches
Industrial Buildings
Restaurants
Office Complexes
And much more
Contact us online to learn more!
70+ Years of Commercial HVAC Service in Philadelphia, Bucks & Montgomery Counties
Business owners in Philadelphia and its surrounding areas have turned to W.F. Smith for commercial heating repairs for more than 70 years. We've helped local businesses of all sizes maintain a comfortable working environment throughout the harshest snow storms and coldest winters.
Our commercial heating repair technicians are trained to service and repair any make and model commercial HVAC system. This includes:
Split-System Heat Pumps
VRV & VRF Systems
Ductless Mini-Splits
Rooftop Packaged HVAC Units
We also provide some of the area's best light commercial heating repairs in Philadelphia. This includes small businesses, offices, apartment complexes, and any business with a residential heating system installed (furnace, heat pump, etc.).
Professional & Timely Heating Repairs for Your Business
At W. F. Smith, we appreciate your need for fast service and heating repairs. Our highly skilled professional technicians are on the job as soon as possible, with minimal disruption to your ongoing business. Certified, trained, and with the knowledge to tackle any commercial heating repair, our service techs will diagnose and repair your commercial heating system in short order.
We carry a variety of equipment for fast repairs right on our trucks, so your business can remain open and ready for customers.
Schedule Commercial Heating Repairs in Philadelphia
Your commercial heating system plays an essential role in the comfort and satisfaction of your tenants, employees, and customers. Efficient and reliable commercial heat impacts your bottom line, no matter what your business. With this in mind, our skilled service technicians will have your system up and running, with little to no interruption to your ongoing business. We hold your satisfaction as our highest priority and won't consider the job done until you are completely satisfied.
Call 215-624-1313 or request an estimate online for commercial heating repairs in Philadelphia, Bucks, and Montgomery Counties today!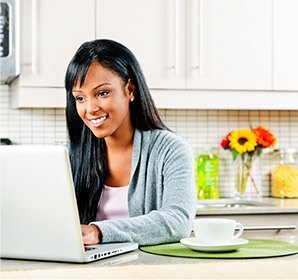 W.F. Smith was great. They worked very professionally and neatly. They were extremely knowledgeable about the equipment and all specific HVAC practices. Would recommend them to the world!