HVAC for Apartments & Multi-Family Housing
Heating & Cooling Solutions for Multi-Family Housing In the Philadelphia Area
As an apartment building owner or manager, you answer to a lot of people. Not only are your tenants dependent on you for heat, hot water, air conditioning, and all the other necessary comforts of home, but you also need to comply with municipal codes and requirements. When you need service on your heating and cooling system, you'd better get it done now, or the complaints will start piling up.
Who can you turn to when you need HVAC services for your apartment buildings in Bucks County or Montgomery County, Pennsylvania? W.F. Smith is the HVAC leader in and around the Philadelphia area. Since 1946, businesses, including multi-family housing owners, have turned to W.F. Smith for all of their commercial heating and cooling needs.
Contact us today!
Our HVAC Services for Apartment Buildings
With more than five decades of experience, there's nothing our licensed HVAC technicians can't handle. We specialize in commercial HVAC work in the Greater Philly Metro area. We offer:
HVAC Installations for Apartment Buildings
HVAC Repairs for Apartment Buildings
HVAC Maintenance for Apartment Buildings
You have plenty of things to worry about when running an entire apartment complex, especially if you own or manage multiple locations. At W.F. Smith, our certified technicians provide you with the peace of mind knowing your commercial HVAC needs are taken care of, so you can focus on more important things!
HVAC Installation for Apartment Buildings
When installing an HVAC system in an apartment building, attention to detail is key. Your tenants depend on reliable heat and air conditioning, when they want and need it. We also realize that you have budget concerns. The experts at W.F. Smith can assist you in finding the optimum heating and cooling system for your apartment building, while maintaining your budget.
HVAC Repairs for Apartment Buildings in Philly
The only thing worse than shivering at night, or lying in a sweltering bedroom, unable to sleep, is being awakened by a tenant who is experiencing a sleepless night in an uncomfortable apartment due to a faulty heating or cooling system. As an apartment building owner, you bear the responsibility of keeping your tenants happy.
In the Philadelphia area, your number one source for commercial HVAC service and repairs is W.F. Smith, Inc. Heating and Air Conditioning. Day or night, you can trust W. F. Smith with service and repairs to your apartment building. Your tenants will be comfortable in no time at all and you can rest easy knowing our certified service technicians are on the job.
HVAC Maintenance & Inspections for Apartment Buildings
Regular maintenance to your apartment building HVAC system is key to preventing service calls, repairs, angry renters, and ultimately loss of revenue. Managing your multi-family heating and air services is a specific job. At W.F. Smith, we have the experience to handle the specialized services required.
What's more, regular HVAC maintenance and inspections on your multi-family apartment building means less out-of-pocket repair costs to you. Just as with your home HVAC system maintenance plan, all of the regular tune-ups are performed, keeping your system working at peak efficiency. Any repairs are made before they become serious-and costly.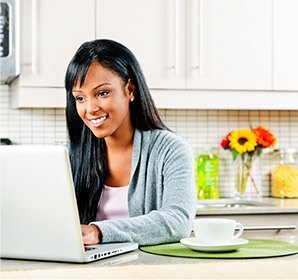 W.F. Smith was great. They worked very professionally and neatly. They were extremely knowledgeable about the equipment and all specific HVAC practices. Would recommend them to the world!
Schedule Apartment Complex HVAC Services
Ready to get started? Give us a call or contact us online to schedule an estimate for commercial HVAC services for apartment buildings and multi-family housing in the Philadelphia area.
We service:
Apartment buildings under new construction
Apartment complexes with expiring contracts
Apartments needing emergency repairs or service