24 Hour Emergency HVAC Repair in Philadelphia
The last thing you want is for your heating system or AC unit to break down on you when you need it most, especially if temperatures are particularly high or low. Going without a functioning HVAC system during the middle of winter or the peak of summer will not only cause great discomfort, but it can also be potentially unsafe. To help reduce the risk of your HVAC system having issues, especially during these times of the year, we highly recommend that you schedule a routine tune-up before the winter and summer seasons hit. Of course, this can't always prevent things from going wrong.
We understand that no matter how well you take care of your HVAC system, problems can arise. It's why we provide our customers with 24/7 emergency HVAC repairs. If you're in need of emergency HVAC repairs, be sure to contact us at W.F. Smith by calling us at (215) 624-1313 today.

Philadelphia Emergency HVAC Repairs
When it comes to HVAC repair services, many companies have a standard 9 to 5 business hours. We know that most HVAC systems don't break down when it's convenient for you. The last thing we want is for you to have to go without AC or heat overnight or, worse yet, over an entire weekend. It's why you can reach us 24 hours a day, seven days a week. We will make sure to send someone to your home to address whatever issues you're having as soon as possible at your convenience.
Give W.F. Smith a call today at (215) 624-1313 for emergency HVAC repair in Philadelphia! 
Signs You Need Emergency HVAC Repair in Philadelphia
If you notice something wrong with your HVAC system, we recommend calling us right away. While you might not think that minor require emergency services, they should still be addressed as soon as possible before they get any worse. The following are a few common signs that your AC or heating system is in need of emergency repairs:
Your system isn't turning on – If your AC or heating system won't turn on at all, there's likely something seriously wrong with it. You may even need to have the system replaced completely. One of our technicians will perform a thorough inspection to identify what the problem is and whether it can be fixed.
Your system isn't producing heat or cool air – In some cases, your AC or heating system may turn on and run, but won't produce any heat or cool air. This could be an issue with the fan.
Your system won't stay on – If your heating system or AC keeps turning off and on, then there could be any number of issues causing this problem. Either way, it's hurting the efficiency of your system and making it difficult to get your home properly cooled or heated.
The pilot light is yellow – If you have a furnace and the pilot light is yellow, this is a bad sign. It should be blue. If it's yellow, it means there's an issue with the combustion process. You'll need to have a professional look at it immediately since this could pose a danger to your household.
There's a refrigerant leak – If your AC is leaking refrigerant, it won't be able to cool your home properly. Leaking refrigerant is also safety risk, so be sure to have it addressed right away.
You smell unusual odors – If you smell anything that smells like gas, shut your gas off, get everyone out of the house, and call us right away. A gas leak can be incredibly dangerous.
Contact Us For 24/7 Emergency HVAC Repairs Today
If you need emergency HVAC repairs in the greater Philadelphia area, call W.F. Smith at (215) 624-1313 to schedule an appointment 24 hours a day, seven days a week.
Our Service Area
W.F. Smith offers around the clock, emergency HVAC repairs throughout Philadelphia, Bucks, Chester, and Montgomery County, Pennsylvania. Your comfort is our satisfaction!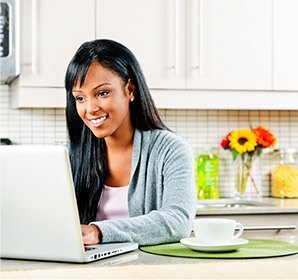 W.F. Smith was great. They worked very professionally and neatly. They were extremely knowledgeable about the equipment and all specific HVAC practices. Would recommend them to the world!