24/7 Boiler Repair in Bucks, Chester & Montgomery County (PA)
Now that we find ourselves in the middle of winter, the last thing you want to do is find yourself without heat. Here at W.F. Smith, we provide 24/7 emergency boiler repair in Philadelphia and its surrounding area in case your boiler breaks down in the middle of winter or begins exhibiting signs that it is in need of repair.
The last thing we want is for you and your family to be without heat for any duration of time, especially during the cold Philadelphia winter season. If your boiler is in need of repair, we will send a technician over immediately in order to identify the issue and fix it, thereby preventing your boiler from failing completely.
For emergency boiler repair in Bucks, Chester, or Montgomery County, Pennsylvania, call 215-624-1313.
Signs Your Boiler Needs Repair in Philadelphia
If you notice that your boiler isn't performing the way it usually does, then don't ignore the issue – call us immediately!
What may seem like a small problem could in actuality be a big problem and repairing it as soon as possible could help save your boiler. Not to mention that even if it's just a small problem, it could grow into a bigger one if you don't have it taken care of quickly. The following are some of the common signs that your boiler needs repair.
Your boiler is making strange sounds – If the boiler is making clunking sounds during operation, then it could be the result of iron deposits in the boiler causing an unequal distribution of water. If left unchecked, it could cause the boiler to fail completely.
Your boiler is leaking water – If you notice any water leaking outside of your boiler, you'll want to have the leaks plugged by a professional as soon as you can. A boiler that is leaking water is no longer running as efficiently as it should be and is most likely using up a lot more fuel than it typically requires.
Your boiler is malfunctioning – If your home isn't being heated properly – or it's not being heated at all – then there's a chance your boiler is malfunctioning. Before calling one of our experts, check the thermostat and make sure a fuse hasn't blown the circuit breaker. If neither of these seem to be the issue, then there's an issue with the boiler. One possible cause could be that sludge deposits have built up at the boiler's bottom.
Your boiler is releasing a metallic odor – If you smell a strong metallic odor near your boiler, then you'll want to have a professional come inspect it right away. A metallic odor could be a sign that there is gas or oil leaking from your boiler, which can be potentially dangerous.
Call
215-624-1313

for 24/7 Emergency Boiler Repair in Philly

If you notice any of these signs, then be sure to schedule emergency boiler repair today. We are a fully licensed and insured HVAC contractor in Philadelphia that has built a reputation around the area for our high quality workmanship and excellent customer service. We can provide boiler inspections, repairs and replacements.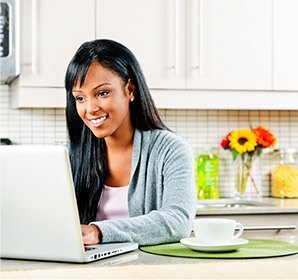 W.F. Smith was great. They worked very professionally and neat. They were extremely knowledgeable about the equipment and all specific HVAC practices. Would recommend them to the world!
We also offer:
– Emergency Heating Repair
– Emergency Furnace Repair
– Emergency Heat Pump Repair
– Emergency Commercial Heating Repair