Emergency Boiler Repair in Philadelphia
Boilers are an efficient and effective way to heat your home or business during the cold Philadelphia-area winters, but they do require occasional maintenance and repairs to operate properly year after year. Between the corrosive effects of water, the high temperatures, and the high pressures, it is inevitable that components will break down or fail completely.
When that happens, you can count on our team at W.F. Smith for fast, professional repairs. We offer 24/7 emergency boiler repair in Philadelphia, York County, and Adams County. Our licensed, certified HVAC experts will arrive quickly, and with our advanced diagnostic equipment, we can solve most common boiler problems in very little time.
When you need emergency boiler repair in Philadelphia or the surrounding areas, trust our team at W.F. Smith. Call us today at (215) 624-1313 or contact us online to schedule service today!
Signs a Boiler Needs Repair
Boilers use fuel like natural gas to heat water, which is circulated throughout the building to provide heat. While the process may seem simple, boilers are actually quite complex, and a problem in any of the main components like the burner tubes, the water regulator, pressure switches, or combustion controls may render the system inoperable. Here are some common signs that your boiler needs repairs:
It cannot output sufficient heat to keep your home or business comfortable
It will not start or it shuts off intermittently
It trips breakers, pressure switches, limit switches, or other safety devices
It is leaking water or you hear it constantly filling
It is making clunking noises or other strange sounds
It is emitting a metallic odor or other abnormal smells
Boilers can often develop problems as the burner tubes and other components fill with sludge and sediment, hindering the movement of water and the transfer of heat. Other common issues include control and switch failures, ignition problems, combustion problems, flue problems, and more. At W.F. Smith, we can find the cause of the problem quickly and offer the best repair solutions for your budget.
Is your boiler malfunctioning? Contact W.F. Smith today for emergency boiler services!
Boiler Repair Services in Philadelphia
When the weather is extremely cold, a boiler failure can be quite inconvenient for your family or your business. At W.F. Smith, we understand that a reliable, working heating system is critical during the winter, and that is why we offer 24/7 emergency boiler repair in Philadelphia. You can count on our experts for fast, effective repairs anytime, day, night, or over the weekend. We can repair almost any boiler problem, and we service all makes and models.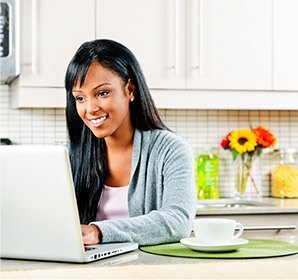 W.F. Smith was great. They worked very professionally and neatly. They were extremely knowledgeable about the equipment and all specific HVAC practices. Would recommend them to the world!
Schedule Emergency Boiler Repair Today
When your boiler breaks down, your first call should be to our team at W.F. Smith. We offer fast, cost-effective boiler repairs in Philadelphia and the surrounding communities.
Give us a call today at (215) 624-1313 or contact us online for emergency boiler repair in Philadelphia!