Emergency Heat Pump Repair
24/7 Heat Pump Repairs in Philadelphia, PA
The heat pump in your home or business is essential for not just maintaining a comfortable space, but also in keeping your space safe – especially during the harsher days of winter in Philadelphia.
We always recommend that you schedule a heat pump inspection with us before winter hits in order to ensure that your heat pump is running effectively and efficiently and to help prevent the need for repairs.
However, problems can still occur, especially if you have an older heat pump. Here at W.F. Smith, we provide our customers with 24/7 emergency heat pump repair services in the event that your heat pump is malfunctioning or has stopped working – we don't want you to be without heat for very long, after all.
For emergency heat pump repair in Bucks, Chester, or Montgomery County, Pennsylvania, call 215-624-1313.
Signs That Your Heat Pump Needs Repair in Philadelphia
If something is off about your heat pump, then be sure not to ignore it. Even something that seems like a small issue could be indicative of a greater problem. Not to mention that ignoring smaller issues can lead to those iproblems growing into bigger and more costly repairs.
The following are a few signs that your heat pump needs to be looked at:
The heat pump is cycling on and off – If your heat pump seems to be turning on and off way too frequently, then there's definitely an issue. However, before you contact us, check your air filters. Constant cycling may be caused by a clogged or dirty filter that needs to be cleaned or replaced.
The heat pump is stuck in one mode – If you are unable to switch your heat pump from its cooling mode to its heating mode (or vice versa), then the reversing valve is probably damaged. The reversing valve is the component that reverses the flow of the refrigerant cycle.
The heat pump isn't heating your home or business – If the heat pump is operating but it isn't properly heating your space, then there could be a number of issues. One of the more common is that there might be a refrigerant leak. This isn't a difficult problem to fix, but it's not something you can do on your own. You'll want to make it a priority to schedule a heating pump repair as not only is your heat pump not heating your space properly, but its using up a lot of energy in an attempt to do so, thereby affecting your heating costs.
The heat pump is making strange noises – Strange noises are often a sign that there are loose or broken components in your heating pump and should be inspected as soon as possible.
Call
215-624-1313

for 24/7 Emergency Heat Pump Repair in Philly

If you notice any of these signs or your heat pump won't turn on at all, then be sure to schedule an emergency heat pump repair service right away. We are fully licensed and insured to serve the Philadelphia, PA area.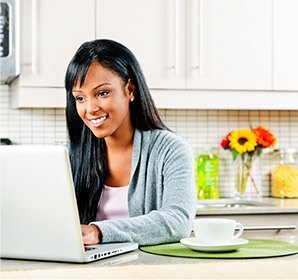 W.F. Smith was great. They worked very professionally and neat. They were extremely knowledgeable about the equipment and all specific HVAC practices. Would recommend them to the world!
We also offer:
– Emergency Heating Repair
– Emergency Cooling Repair