Harleysville Air Conditioning Repair
AC Repairs for Harleysville, PA Homes & Businesses
Your air conditioner can experience issues at any moment that can affect the function, efficiency or safety of the unit. It doesn't matter how big the problem is, whether it appears to be a minor leak or a major breakdown, you should have the issue inspected by a reputable AC repair service. Here at W.F. Smith, we provide AC repair services throughout Harleysville, PA and the surrounding areas that both homeowners and business owners can rely on.
Call us today at 215-642-1313 or contact us online to schedule air conditioner repair in Harleysville, PA.
More Than 70 Years of AC Repair Service Experience
We have been providing AC repair services for many decades, which means that you can trust us to properly diagnose and repair any problems that your air conditioner might be having. Even if you notice a minor issue, have our technicians come out to inspect it.
Minor issues may not affect the function of your AC right now, but if left untouched, they could develop into bigger problems that could be expensive to fix. The following are some of the potential issues that you should hire an AC repair service for:
You can't get your AC to turn on at all
Your AC turns on but doesn't do a good job cooling your property
Every time you try to turn your AC on, it cycles off
Your AC has begun producing irregular sounds while it's running
There is water or refrigerant leaking out of your AC
Your AC has begun producing foul odors while it's running
Your AC has frozen up
Your energy bills have skyrocketed over the course of one month while using your AC
All of our technicians are not only fully licensed and insured, but we have also provided them with thorough training to ensure that both commercial and residential customers throughout Harleysville, PA receive the highest quality AC repairs and customer service as possible.
Our Air Conditioning Repair Process in Harleysville, PA
Transparency is one of our main priorities, which is why we inform all of our customers about our AC repair process so that they know what to expect. The following are the steps that we will take to repair your AC:
We will schedule an appointment at your convenience and our technician will show up on time.
Our technician will perform a full diagnostics test to properly troubleshoot your AC and identify what the problem is.
You will be informed about what the problem is and you will be provided with every possible solution.
Once you've provided permission to repair the problem, our technician will do so.
Our technician will also provide additional advice on AC maintenance following repairs.
Our technicians are not paid commission, which means that they will not upsell you any services you don't need.
Schedule a Harleysville AC Repair Service Today
If you need commercial or residential AC repair services in Harleysville, PA, then be sure to schedule an appointment by visiting us online  or by giving us a call at 215-624-1313 today.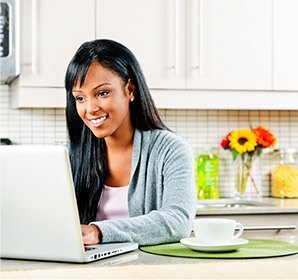 W.F. Smith was great. They worked very professionally and neatly. They were extremely knowledgeable about the equipment and all specific HVAC practices. Would recommend them to the world!