Pottstown Air Conditioning Repair
AC Repair Contractor Serving Homes & Businesses in Pottstown, PA
Odds are you depend significantly on your air conditioner unit to keep your Pottstown area home or business cool and comfortable during the summers. If anything goes wrong with it, you'll want to have it properly repaired as soon as possible by a reputable AC repair service. Here at W.F. Smith, we have a reputation for being one of the most trustworthy and reliable AC repair services in the Pottstown area.
Call us today at 215-642-1313 or contact us online to schedule air conditioner repair in Pottstown, PA.
7 Decades of Repairing Air Conditioners in Pottstown, PA
Here at W.F. Smith, we boast decades of experience, which means that we are entirely capable of identifying and repairing any issues you are having with your AC. If you notice any of the following signs, it means that you should have your AC inspected by our AC repair service:
You can no longer get your air conditioner to turn on
Your air conditioner turns on, but it keeps cycling off
Your air conditioner turns on, but it no longer produces enough cold air to effectively cool your home or place of business
Your air conditioner has frozen up
Your air conditioner has begun to leak fluids, whether it's just water or refrigerant 
You smell strange odors while your air conditioner is running
You hear irregular sounds while your air conditioner is running
Your cooling bills have jumped considerably from one month to the next
We are a licensed and insured AC repair service. We make sure to train all of our technicians thoroughly so that they have the skills and know-how to identify and repair any AC problem you might have, no matter what make or model AC unit you own.
Our Pottstown AC Repair Process
The following are the steps that we take as part of our AC repair service to both residential and commercial customers throughout the Pottstown area:
We will schedule an AC repair service on a date that is convenient for you
We will send one of our technicians to your home or place of business on time
We will troubleshoot your AC system by running a full diagnostics test to determine the source of the problem
We will ensure that you are fully informed about the issue and the potential solutions
We will recommend the best course of action and complete repairs only after receiving your permission
We will provide advice on maintaining your AC to help lengthen its lifespan and prevent further issues
We will leave the repair site the way we found it, cleaning up any mess that we've created before we go
Because we don't pay our technicians commission, you won't have to worry about being upsold any repairs or services that you don't need.
Schedule Our AC Repair Service in Pottstown, PA Today
If the air conditioner in your home or place of business is having problems, then be sure to schedule an AC repair service that you can trust by calling us at 215-624-1313 or contacting us online.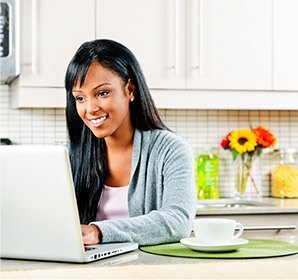 W.F. Smith was great. They worked very professionally and neatly. They were extremely knowledgeable about the equipment and all specific HVAC practices. Would recommend them to the world!