In the Greater Philly Metro Area
Owning a commercial building can be difficult and time consuming. Between equipment upkeep and maintenance to tenant and customer satisfaction, keeping your commercial building running smoothly can be a lot of work. The last thing anyone wants to experience–landlord or tenant–is an HVAC system breakdowns.
HVAC breakdowns can make conditions uncomfortable or even dangerous for your employees and customers, possibly forcing you to shut down until the problem is corrected–costing you lost revenue in addition to the repair costs.
At W.F. Smith, we provide comprehensive commercial HVAC services including commercial HVAC repair, installation, and maintenance–24/7/365. Our emergency commercial HVAC services help to ensure that you are never without heating or air conditioning for long. We'll have your system back up and running fast, day or night–weekend or holiday.
Give us a call at 215-624-1313 or fill out a contact form to schedule service today!
Commercial HVAC Contractor in Philadelphia
If you are an owner of a commercial builder in Philadelphia and you are looking for a commercial HVAC contractor in Philadelphia, W.F. Smith offers a wide range of HVAC services, including:
Air Conditioner Installation
Air Conditioner Repair
Air Conditioner Maintenance
Furnace Installation
Furnace Repair
Furnace Maintenance
Installation of Ductless Split Systems
Custom Ductwork
Whether you are looking for a commercial HVAC installation, or your current system is in need of repairs, we can help you with all of your commercial HVAC needs.
Why Choose

WF

Smith?
We understand that your commercial HVAC system is an important part of running your business, this is why we deliver prompt service, without too much interruption to those that are coming in and out of your commercial building. In addition, our highly skilled HVAC specialists will make sure that all work is completed to the highest of standards. We want you to be 100% satisfied so that you will contact us again and again when it comes to needing a commercial HVAC contractor in Philadelphia.
W.F. Smith have been helping commercial owners keep their buildings comfortable since 1946. All of our HVAC specialists and staff work hard to provide the highest quality customer service, we understand how important it is for you to trust our staff, especially when they are working at your commercial locations.
Since opening our doors in 1946 we have built our business on our quality workmanship and fair pricing, we believe that this is why our business continues to grow. Whether you are in need of repairs, maintenance, or a new installation, W.F. Smith employees have the right knowledge and skill base to get the job completed.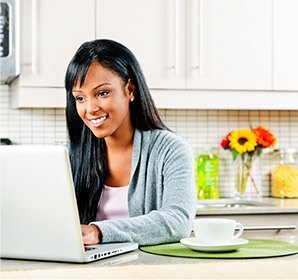 Everyone, with whom I had personal or telephone contact, was agreeable, helpful and informative. Justin was the service person who initially diagnosed the problem, and represented Smith's during the sales transaction. Shelly was my telephone contact, and Bill and Aaron…
Schedule Commercial HVAC Service
If you are in need of a commercial HVAC contractor in Philadelphia, contact the HVAC specialists at W.F. Smith today at 215-624-1313215-624-1313. Our dependable and highly skilled HVAC specialists will work with you to keep your commercial building comfortable for all those working in your building and for those visiting your building.
Find out how our high quality workmanship and fair prices can make all the difference when it comes to your commercial heating and cooling needs.