Furnace Pilot Light Repair in Philadelphia
Just like anything else in your house, your furnace's pilot light can become faulty.  Whether due to a certain event, such as a flood in your basement, or normal wear and tear, at some point your pilot light will cease to do its job. When that happens, heating your home becomes unpredictable. With the winters in Philadelphia, a home heating system that's not reliable is simply unacceptable.
Furnace pilot light repair is usually a fairly easy fix for a professional HVAC technician. It's not uncommon, especially in older models of home heating systems, for the components to begin to wear out. In fact, if it is more than 15 years old, you may need to schedule a furnace inspection to stay ahead of any repairs and keep your home heating reliable through the winter.
Furnace Pilot Lights Wear Out Over Time
As your gas furnace manages your home comfort year after year, your pilot light becomes corroded, or blocked by dirt and grime.  Even though natural gas is one of the cleanest burning home heating fuels around, and even with seasonal cleaning and maintenance, your pilot light can get grimy and become faulty.
When you notice your pilot light isn't staying lit, or seems to be weaker than it should be, contact W.F. Smith, Inc. Heating & Air Conditioning.  At W.F. Smith, furnace pilot light repair is one of the many HVAC services we offer throughout Philadelphia and its surrounding areas.  We have been keeping homeowners in and around Bucks County and Montgomery County warm and comfortable for more than seven decades.
Our HVAC professional technicians take pride in serving you, our customer.  Our reputation has been built on outstanding customer service and the expertise it takes to get the job done. Furnace pilot light repair should never be trusted to anyone else.
Furnace Pilot Light Repair
The pilot light is a small gas flame serving as an ignition source for the bigger, more powerful gas burner that is your furnace's method of heating your home.  To understand why you may need furnace pilot light repair, you need to understand the mechanics of this vital component.
Your pilot light has a thermocouple, which determines the need for gas, by sensing if there is enough heat to handle the natural gas. As a safety measure, if the heat isn't enough, the gas turns off, and the flame goes out, extinguishing the pilot light.  If you can't relight your pilot, or the flame is irregular, your furnace won't engage and your home will become pretty chilly in no time at all.
Why Call W.F. Smith for Pilot Light Repair in Philadelphia?
Obviously, when you're dealing with combustible fuel sources, such as natural gas, it's never a DIY project.  You can put yourself and your family at serious risk. Always leave your furnace pilot light repairs to a certified professional at W.F. Smith, Inc. Heating & Air Conditioning.  When you notice problems with your pilot light, don't wait until you're shivering the night away. Contact us and schedule an inspection.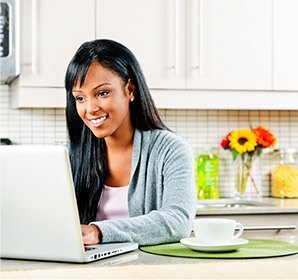 W.F. Smith was great. They worked very professionally and neatly. They were extremely knowledgeable about the equipment and all specific HVAC practices. Would recommend them to the world!