Ductless Air Conditioning
If you are looking for a way to cool your home efficiently, whether it be one room at a time or the whole house, consider ductless air conditioning in Philadelphia. Ductless air conditioning, aka split system air conditioning, is an effective way to give everyone what they want when it comes to being comfortable all year round.
W.F. Smith can help you install ductless air conditioning in Philadelphia. Our trained cooling specialists will help you choose a system that is right for your home. Contact us today to find out more.
Ductless & Split System Air Conditioning in Philadelphia
Ductless air conditioners provide cooling to your home without the need of ducts. These systems offer many advantages, including the fact that you can have zoned cooling and heating by placing units in the areas where your home needs comfort the most. Here are some reasons you may want to consider having ductless air conditioning in Philadelphia installed:
Efficiency – Split systems can save up to 30% when it comes to energy usage, because you only cool the areas you are using, rather than a whole house.
Individual Control – Since split systems have different units throughout your house, you can set different temperatures throughout your home. This is perfect when you have someone who spends more time in one area of the house and prefers that area to be a little cooler than the rest of the house.
Year-Round Comfort – Most ductless air conditioners or split systems provide both heating and cooling from the one unit. There is no need to have two separate systems to meet your year-round heating and cooling needs.
Better Air Quality – Since there are no ducts to gather allergens and mold, ductless air conditioners are often a great choice for those who suffer from asthma and allergies.
Installation – Installing a ductless system does not take as much work as it would to install new ducts in a home. This makes installation a lot more efficient.
If you are looking for a way to cool and heat your home efficiently, contact W.F. Smith online or call (215) 624-1313 to find out more about ductless air conditioning in Philadelphia today!
Mitsubishi Electric Ductless Air Conditioning in PA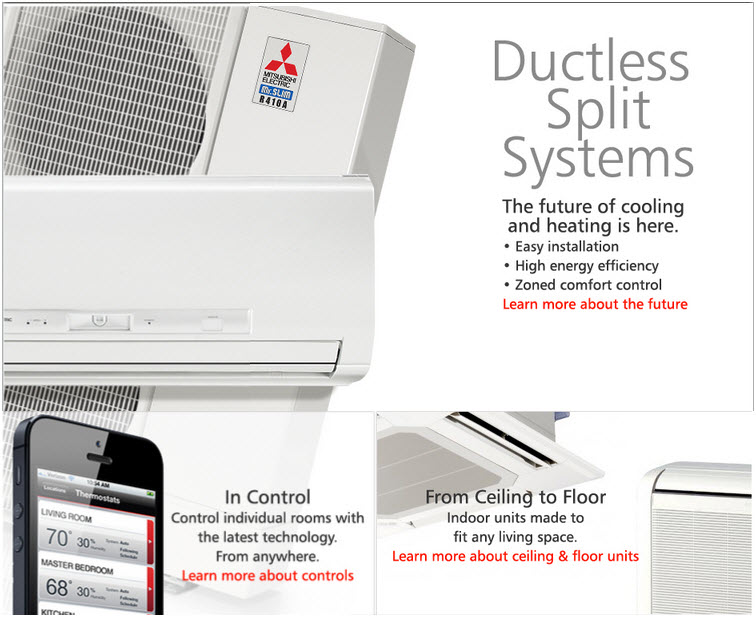 Why Choose W.F. Smith?
W.F. Smith has been helping homeowners keep their homes comfortable for over 70 years. All of our HVAC specialists and staff work hard to provide the highest quality customer service, we understand how important it is for you to trust our staff, especially when they are working at your home.
Since opening our doors in 1946, we have built our business on our quality workmanship and fair prices. We believe that this is why our business continues to grow. Whether you are in need of repairs, maintenance, or a new installation, W.F. Smith employees have the right knowledge and skill base to get the job completed.
Request an Estimate or Ductless AC Service Today
Our dependable and highly skilled HVAC specialists will work with you to keep your home comfortable, no matter what the season. Find out how our high-quality workmanship and fair prices can make all the difference when it comes to your home's heating and cooling needs.
Contact the HVAC specialists at W.F. Smith by filling out an online contact form or by calling (215) 624-1313 to get an experienced tech to your property today!
Ductless air conditioning IN PENNSYLVANIA:
Abington, Bensalem, Cheltenham, Churchville, Elkins Park, Glenside, Holland, Horsham, Huntingdon Valley, Jenkintown, Langhorne, Meadowbrook, New Hope, Newtown, Philadelphia, Richboro, Southampton, Washington Crossing, Willow Grove, Yardley, and more.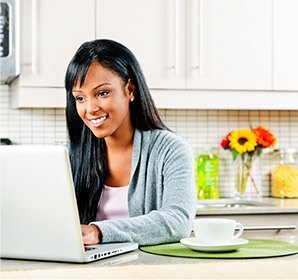 W.F. Smith was great. They worked very professionally and neatly. They were extremely knowledgeable about the equipment and all specific HVAC practices. Would recommend them to the world!