Dual Fuel Heating Systems
For most homeowners in the Philadelphia area, auxiliary heat has been the standard when it comes to backing up a heat pump.  Electric furnaces kick in when your heat pump falls short.  Unfortunately, in many cases, electric home heat can be less efficient than your heat pump.  As the temperature drops, your energy bills may climb higher than you're used to.
Heat pumps are designed with energy savings in mind.  By creating heat from the outside environment and circulating it throughout your home, your heat pump makes efficient use of readily available resources—outside air—and treats the environment in a kinder, friendlier manner.  A heat pump is ideal for those homeowners who live in warmer regions, or for those in cooler areas of the country, at certain times of the year.
Although heat pumps do serve you well in terms of your energy costs, and their overall efficiency in warming and cooling your home.  However, when the temperatures outside drop below freezing, it's difficult for your heat pump to maintain a comfortable indoor environment for you and your family.  That's why many residents in the northeastern part of the country, including Philadelphia, rely on a secondary source of heat. This method of using two systems, a furnace and heat pump combination, is commonly referred to as a dual fuel heating system.
Benefits of Dual Fuel Heating Systems for Philly Homeowners
More and more homeowners residing in Philadelphia and its suburbs find themselves investigating the benefits of dual fuel heating systems.  The dual fuel heating system combines an electric heat pump and gas furnace in one unit, and the two home heating sources work together to keep your family warm and cozy all winter long.  When the temperature falls below what the heat pump can handle, the furnace kicks in to take over.
The cohesive dual fuel heating systems maintain the temperature in your home at a comfortable level.  There's no lag time.  When your heat pump's performance begins to wane, your gas system kicks in.  Dual fuel heating systems assure efficiency is maintained by preventing fluctuations in indoor temperature.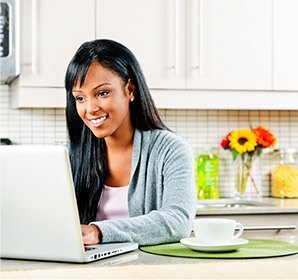 W.F. Smith was great. They worked very professionally and neatly. They were extremely knowledgeable about the equipment and all specific HVAC practices. Would recommend them to the world!
The Evolution of Home Heating Systems
Home comfort systems have come a long way. Today's home comfort systems are much more technology-dependent than those of just a few decades ago.  The technicians at W.F. Smith are certified in all the latest in home comfort, and can keep your heating and cooling system running dependably and efficiently.
W.F. Smith, Inc., Heating & Air Conditioning, experts in the dual fuel heating system, and all your heating and cooling needs, is ready to answer any questions concerning a dual fuel heating system for your home.  For 70 years, residents in and around the Delaware Valley have turned to W. F. Smith time and again for installation and service of their home heating and cooling.
Return on Investment from Dual Fuel Heating Systems
The cost of dual fuel heating systems seem like a sizable investment, especially when compared to other systems on the market.  However, your energy efficient, environmentally friendly dual fuel heating system will pay for itself in a short amount of time.  In fact, your savings will show on your next power bill.
Contact a Dual Fuel Heating System Expert at W.F. Smith
For more information on how you can install a reliable and efficient dual fuel heating system in your home, contact us today!