Local Heat Pump Installers in Philadelphia, PA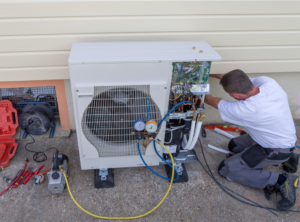 Heat pumps are an extremely efficient, effective way to provide both heating and cooling for your Philadelphia home. They operate similar to an air conditioner but are reversible for winter use. Because they do not generate heat, like a furnace does, but simply move it from place to place, they can be highly energy-efficient and they do not require natural gas service.
If you are considering a heat pump for your home, talk to our experts at W.F. Smith. We offer heat pump installation in Philadelphia and the surrounding areas, and our HVAC technicians can help you choose the best model for your needs. We feature licensed, certified personnel who can provide professional, energy-efficient installation, and we feature HVAC equipment from some of the top manufacturers in the industry, including Trane, Mitsubishi, American Standard, Goodman, and more.
Are you ready for a new HVAC system? Call W.F. Smith today at (215) 624-1313 or contact us online to schedule a heat pump installation in Philly!
What Is a Heat Pump?
A heat pump is very similar to an air conditioner, featuring a compressor, condenser coils, evaporator coils, refrigerant lines, and various other components. In the summer, it acts just like an air conditioner, using refrigerant in the evaporator to absorb heat and cool your home. That heat is then released outside at the condenser. In the winter, a reversing valve reverses the flow of refrigerant, absorbing heat from the outdoor air at the condenser, and bringing it inside to the evaporator to warm your home. Heat pumps are extremely efficient and only require electricity to operate, making them perfect for areas with no municipal gas service.
To learn more about heat pumps and how they operate, contact our team today!
The Benefits of Heat Pumps
Heat pumps are a great choice for many homes in the Philadelphia area, and they can provide many benefits, including:
Energy-efficient operation that is less costly than electric resistance heating
No need for a natural gas or propane connection, unlike furnaces or boilers
One system provides both heating and air conditioning for year-round comfort
Lower initial costs and simpler maintenance than separate systems
Contact us today to learn more about the benefits of a heat pump installation in Philly!
Heat Pump Installation in Philadelphia
At W.F. Smith, we can provide complete, professional installation services for heat pumps, from calculating your heating and cooling loads to selecting the system, and installing all the components. Our experts will ensure every installation step is done properly, for long service life, energy-efficient performance, and superior comfort. We also offer complete heat pump repair and maintenance service to keep your system in great condition after the installation.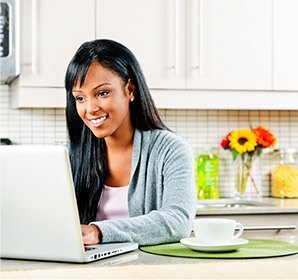 W.F. Smith was great. They worked very professionally and neatly. They were extremely knowledgeable about the equipment and all specific HVAC practices. Would recommend them to the world!
Schedule a Heat Pump Installation in Philly
When you are ready for a quality, professional heat pump installation in Philadelphia, trust our experts at W.F. Smith.
Call us today at (215) 624-1313 or contact us online to schedule an appointment!