Philadelphia Heat Pump Installation
Do you need heat pump installation services in Bensalem, Morrisville, or the greater Philadelphia area? At W.F. Smith, our HVAC company has installed thousands of heat pumps throughout Bucks County and Montgomery County.
Our heating and air conditioning contractors have the qualifications to properly size and install a heat pump in your home. If you're thinking of installing a heat pump, this system can both heat and cool your home—making it an affordable, efficient, and space-saving alternative to traditional HVAC units.
For professional heat pump installation services in the Philadelphia area, contact us today or call (215) 624-1313!
What Is a Heat Pump?
Heat Pump Installation in Philadelphia
A heat pump is one of the most cost-effective ways to heat and cool your home.  Your heat pump maintains a comfortable temperature inside your home, no matter if the mercury climbs to 90° or plummets to 30°. Your energy-wise heat pump is a master at saving you money on your power bills, as well.
Heat pumps can be used to generate heat in the fall and winter and keep your home cool during the spring and summer months. Unlike a furnace that uses fuel to generate its own heat, heat pumps transfer heat in and out of your home to keep you comfortable 365 days a year and keep money in your pockets.
Request a consultation for heat pump installation services in Montgomery County or Bucks County today or call (215) 624-1313!
Why Choose Heat Pump Installation Services?
Considered the most efficient and responsible way in which to heat and cool your home, a heat pump operates in a unique manner, quite different from the traditional furnace.  Instead of heating the air that's circulated throughout your home, the heat pump absorbs and utilizes the radiant heat outside your home to warm the air being circulated inside. Additionally, your new heat pump is one of the most reliable home heating systems on the market.
You'll also have the advantage of keeping your carbon footprint to a minimum. Your new heat pump is environmentally friendly and helps keep you in the green, in more ways than one. The absence of combustion, as you have in traditional oil and gas furnaces, means no pollutants escape from your heat pump.
For heat pump installation services in Montgomery County or Bucks County, call (215) 624-1313!
Heat Pumps Offer Immediate ROI
Of course, any major home appliance is a costly investment.  With your new heat pump, you'll have year-round comfort and save money on energy bills immediately.  In many cases a heat pump can save you as much as 30% annually over traditional heating and cooling systems.
Heat pump installation isn't difficult, but for the safety of you and your family, and to get the most benefit of this energy efficient system, installation must be done by certified professional service technicians.  W.F. Smith's installation technicians will install your heat pump, have your home comfortable, and start saving you money in no time at all.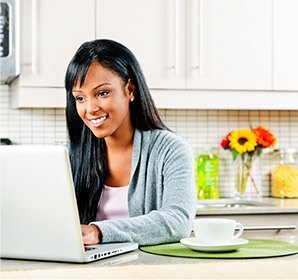 W.F. Smith was great. They worked very professionally and neat. They were extremely knowledgeable about the equipment and all specific HVAC practices. Would recommend them to the world!
Free Estimates for Heat Pump Installation in the Philly Area
In the Philadelphia area, the authority on heat pump installation is W.F. Smith. Locally owned and operated since 1946, we've been keeping our neighbors in the Delaware Valley comfortable by providing reliable heat and air conditioning, with a hometown touch.
Our dedication to customer satisfaction continues long after your heat pump installation.  Our professional and certified technicians are available for maintenance, service, and all of your heating and cooling needs.
Contact us to receive a free estimate for heat pump installation services in the Philadelphia area!
Our Service Area
We service the following cities in the greater Philadelphia area: Abington, Bensalem, Bristol, Bucktoe, Cheltenham, Churchville, Croydon, Elkins Park, Glenside, Holland, Huntingdon Valley, Jenkintown, Langhorne, Levittown, Meadowbrook, Morrisville, New Hope, Newtown, Oxford Valley, Philadelphia, Richboro, Southampton, Taylorsville, Washington Crossing, and the Yardley area.