Furnace Thermostat Repair
A faulty furnace thermostat can cause any Philadelphia area homeowner grief. It's not always apparent that your thermostat, for instance, is at the root of your furnace's problems—cycling on and off, and on again. Maybe the temperature in your home is inconsistent, or maybe your furnace isn't kicking on at all.
For many who experience these and other similar problems with their furnace, the initial reaction is one of dread. But don't be afraid! Your furnace's issues could be the result of a thermostat malfunction instead of its blower motor or worse, saving you hundreds or thousands of dollars.
More times than not, your fears will be laid to rest. Furnace thermostat repairs are extremely common and a fairly easy fix that can have your home furnace up and running at maximum efficiency. That is, providing your furnace thermostat repair is performed by an HVAC professional. Call W.F. Smith Inc. for furnace thermostat repair in Bucks County and Montgomery County, PA. We service Philadelphia!
Troubleshooting Your Furnace's Thermostat
If you notice your furnace isn't performing as you expect—cycling on and off, not staying on at all, or noticeable temperature variances—there are a few things you can do to find out if your thermostat is the issue.  Of course, you can't be entirely sure until a W.F. Smith trained technician takes a look, but performing basic troubleshooting yourself may help ease your mind.
To troubleshoot your furnace thermostat, make sure your thermostat is switched to the "heat" position. It may seem like common sense, but homeowners do frequently neglect to check. Someone could've bumped the thermostat unknowingly, causing your home to feel cold.
If you have a programmable or digital thermostat, there are usually batteries controlling these functions. Dead batteries can interfere with your thermostat's operation.
One simple thermostat test you can do yourself is to adjust turn the temperature up a few degrees to ensure that your furnace turns on. If it does, chances are the thermostat is not the true issue at hand. If it doesn't, give us a call!
As a second test, switch your thermostat to "fan" to make sure there is an electrical connection between the thermostat and the furnace is active.
Contact W.F. Smith for a furnace thermostat repair in Philadelphia and its surrounding areas.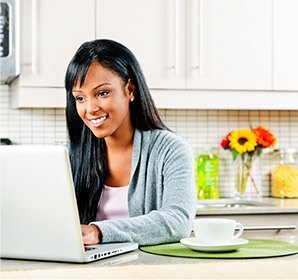 W.F. Smith was great. They worked very professionally and neatly. They were extremely knowledgeable about the equipment and all specific HVAC practices. Would recommend them to the world!
Professional Thermostat Repair In the Greater Philly Area
In Philadelphia and northern Pennsylvania, your furnace thermostat repair and installation expert is W.F. Smith, Inc., Heating & Air Conditioning. For 70 years, W.F. Smith has served homeowners in and around Philly. Our reputation is built on unsurpassed customer service, quality materials and products, and an attention to detail that only comes from years of experience.
Furnace thermostat repair is by no means a DIY project.  Today's thermostats involve more technology than ever before and this makes repair by any homeowner a tricky undertaking.  In order to get the most efficiency out of your thermostat and your furnace, trust W.F. Smith.
Our service and repair technicians have the experience and dedication to complete your job on me and within your budget. If you're experiencing symptoms of a faulty thermostat, contact W. F. Smith, Inc., Heating & Air Conditioning and schedule an inspection today.