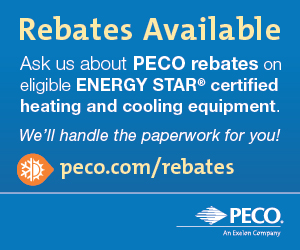 2021 Fall Residential HVAC Rebate Program
Central Air Conditioning Systems
$500 on a 16.0 to 17.99 SEER, 12.5 EER (or higher)
$700 on a 18.0 to 19.99 SEER, 12.5 EER* (or higher)
$1,000 on a 20.0 or higher SEER, 12.5 EER* (or higher)
Heat Pump Systems
$600 on a 16.0 to 17.99 SEER, 8.5 HSPF, 12.5 EER (or higher)
$800 on a 18.0 to 19.99 SEER, 8.5 HSPF, 12.5 EER* (or higher)
$1,200 on a 20.0 or higher SEER, 8.5 HSPF, 12.5 EER* (or higher)Additional $100 on a dual fuel heat pump (hybrid) – Heat Pump. Efficiency must meet at least $600 level Rebate (see above). This is NOT a separate rebate – just an additional amount.
Mini Split Systems
Single Zone High Efficiency Equipment:
$150 per outdoor unit on a 20.0 SEER, 12 HSPF, 12.5 EER* (or higher) heat pump systemOrMulti Zone High Efficiency Equipment:
$100 per head on a 18.0 SEER, 10.0 HSPF, 12.5 EER* (or higher) heat pump system
*EER levels increased for the 2021 Fall Program
Program Participation Requirements
All participating contractors must have a minimum of $100,000 in General Liability insurance, Workers Compensation (as required by law), and a current HIC number
To be eligible for an EAP rebate, customer contracts must be signed between August 23 and November 12, 2021
Contractors must include the full EAP rebate amount on invoice and deduct it from the amount charged to the customer
All systems must be installed by December 3, 2021
All claims must be submitted to EAP by December 10, 2021
Contractor must purchase a participating equipment from a participating manufacturer/distributor
What brands are available for rebates?
The following distributors and manufacturers are participating, and offering the following brands:Heat Pumps and Central Air Conditioning
Mini Splits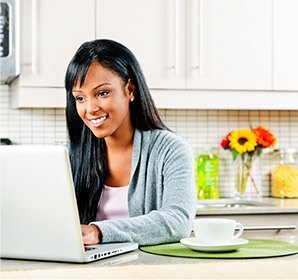 W.F. Smith was great. They worked very professionally and neatly. They were extremely knowledgeable about the equipment and all specific HVAC practices. Would recommend them to the world!