In The Greater Philly Metro Area
The longevity of your home cooling system, just like any home appliance, is directly related to regular maintenance and inspections.  Making sure your components are all in good working order also saves you the cost of large scale repairs or replacement, should a problem go undetected.  Your central cooling system has a specific set of components that work together to keep your home comfortably cool, even in the hottest of Philadelphia summers, and once one of those components is compromised, it can affect your entire AC system.
Your AC coils are essential to your cooling system as they are the source for the refrigerant which cools the air.  Should your coils become damaged, or degraded by regular wear and tear, you could develop a leak, lose your coolant and suddenly find the air coming out of your vents isn't cool at all.  Signs of damaged coils are the obvious residue-like burnt cooking oil, or used motor oil-around the base of your AC unit, and, warm air coming from your vents.  If you notice either of these signs, or if your AC simply isn't working the way it should, contact W. F. Smith, Inc.
In and around the greater Philadelphia area, homeowners and business owners alike trust W. F. Smith Inc, Heating and Air Conditioning.  For nearly 70 years WF Smith has honed a well deserved reputation as the experts in the field of heating and cooling installation, repairs, and maintenance.  Our foundation has always been quality work and outstanding customer service.  That hasn't changed.
How AC Coils Work
Your AC's coils are essential to the efficiency of your home cooling system. The evaporator coil is inside your home, and it's sole purpose is to draw the warm air out of your home and transfer it into cool air, using a refrigerant or coolant.  The hot air is drawn into the condenser coil, outside of your home, and dissipates into the exterior air, with the help of the exhaust fan, while the coolant is routed back into your home.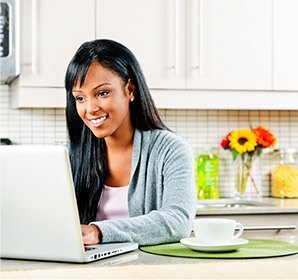 W.F. Smith was great. They worked very professionally and neatly. They were extremely knowledgeable about the equipment and all specific HVAC practices. Would recommend them to the world!
AC Coil Repair in Philadelphia
Every once in awhile, your coils may become damaged, causing your coolant to leak out, and your AC to operate inefficiently.  When that happens, count on W. F. Smith for your AC coil repair in Philadelphia.  W. F. Smith knows the importance of keeping your home cooling system operating at peak efficiency, and keeping you cool in the stifling Philadelphia summers.  Your AC coil repair in Philadelphia will be completed on time and within your budget.
Schedule AC Coil Repair Today
Nobody likes to worry about AC coil repair in Philadelphia, but, if you have a home cooling system, repairs and maintenance are a fact of life.  That doesn't mean you need to suffer in an uncomfortable home, or break the bank to cover the cost of repairs.  If you notice your home cooling system isn't working as it should, contact W. F. Smith, Inc. Heating and Cooling for AC coil repair in Philadelphia, and all of your heating and cooling needs.