Meadowbrook Air Conditioning Repair
AC Repair Contractor Servicing Meadowbrook, PA Homes & Businesses
Every home and business depends on an air conditioner system to keep them cool, comfortable and safe during the summer months. If your air conditioner starts having issues, then you'll want to have it looked at right away.
Here at W.F. Smith, we provide top-notch AC repair services throughout the Meadowbrook, PA area and can service air conditioners on both residential and commercial properties.
Give us a call today at 215-624-1313 or contact us online to schedule your next AC repair!
Expert Meadowbrook Air Conditioning Repair Service
Even if you have a brand new air conditioning system that you properly maintain, it can still experience unforeseen problems. Even if your AC is experiencing what you might think to be minor issues, you should still have it checked out.
Sometimes the smallest of issues can result in big, costly problems. The following are some of the common signs to watch out for that your AC needs to be repaired:
Your AC has problems turning on and keeps cycling on and off.
Your AC won't run at all when you turn it on.
Your AC is producing squealing, clanging, popping or banging sounds.
Your AC is producing moldy, musty or burning scents.
Your AC is unable to cool your home evenly or effectively.
Your AC has frozen up.
Your AC is leaking either water or refrigerant.
Your AC is working inefficiently, thereby causing your cooling bills to skyrocket.
All of our HVAC contractors are fully licensed and insured, and have the training to inspect and repair any type of air conditioner, no matter what make or model, throughout the Meadowbrook area.
Our AC Repair Process for Meadowbrook Residents
Here at W.F. Smith, we pride ourselves on being able to consistently provide exceptional customer service. The following are the steps that we take to help ensure that each one of our customers has a great experience using our AC repair service:
We will schedule an AC repairs at a time that is convenient for you, and we will make sure one of our licensed HVAC contractors makes it to your home or business on time.
Our contractor will do a full diagnostics test to figure out exactly what's wrong with your air conditioner.
Our contractor will make sure that you are fully informed about all possible solutions before making a professional recommendation.
Our contractor will perform the necessary repairs only after you have given them the approval to go ahead.
Once the contractor has completed work, they will provide additional advice on how to prevent future AC issues from occurring.
Our contractor won't leave until the workspace is in the same condition it was in when they got there.
Our contractors do not get a commission, which means that they have no reason to try and upsell unnecessary upgrades or repairs.
Schedule Air Conditioning Repair in Meadowbrook, PA
If your AC unit in Glenside, PA needs repairs, then be sure to schedule an AC repair service today by contacting us online at W.F. Smith or by calling us at 215-624-1313 today.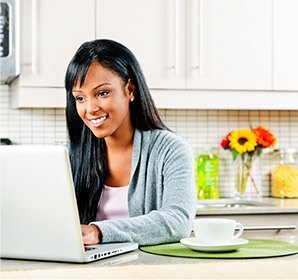 W.F. Smith was great. They worked very professionally and neatly. They were extremely knowledgeable about the equipment and all specific HVAC practices. Would recommend them to the world!