In The Greater Philly Metro Area
During a cold Philadelphia winter, you want to make sure that you have a high quality–and properly functioning heating system to keep you warm and comfortable. A reliable and well-maintained heating system also helps keep you safe and keeps your home protected from frozen and burst pipes–among other things.
At W.F. Smith, we have been providing the greater Philadelphia metro area with high-quality, reliable, heating services since 1946. We offer a wide range of heating installation, repair, and maintenance services for all types of heating systems, so no matter your heating need, we are the heating contractor in Philadelphia you can trust.

Trustworthy Heating Contractor in Philadelphia
We offer a full range of both home and commercial heating services and are trained and equipped to work on and install;
Gas Furnaces
Heat Pumps
Geothermal Heat Pumps
Our fully trained heating contractors in Philadelphia can help you with all your home's heating needs.
Heating Repair in Philadelphia
If you are looking for heating repair for your home's heating system, our fully trained heating specialists can help. Whether your system is running cold, or it is not running at all, contact us, we can troubleshoot and repair your heating system so that your home stays safe and warm.
Heating Replacement in Philadelphia
If you have a system that is older than 10 years old and is no longer running efficiently, you may need heating replacement. We can replace your current system with a heating system that will save you money and keep your home comfortably warm, throughout the cooler seasons. Contact us today and find out how replacing an older system that is no longer functioning correctly can help save you money.
Heating Installation in Philadelphia
Whether you are building a new home, renovating, or you are looking to install your home's first heating system, we can offer you the best when it comes to heating installation. We will visit your home and help you work out which form of heating will work best for your space. Contact us today for your free heating installation quote.
Heating Maintenance in Philadelphia
If you are looking to increase the life span of your current heating system, you may want to look into heating maintenance. By regularly maintaining your system you can make sure it is running to its full capabilities while extending its life span. If you are looking to have your system maintained so that you don't need to worry when the weather gets cold, contact us today.
Why Choose

W.F.

Smith?
W.F. Smith has been helping homeowners keep their homes comfortable since 1946. All of our HVAC specialists and staff work hard to provide the highest quality customer service, we understand how important it is for you to trust our staff, especially when they are working at your home.
Since opening our doors in 1946 we have built our business on our quality workmanship and fair prices, we believe that this is why our business continues to grow. Whether you are in need of repairs, maintenance, or a new installation, W.F. Smith employees have the right knowledge and skill base to get the job completed.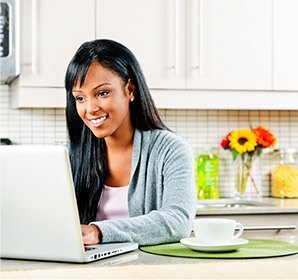 W.F. Smith was great. They worked very professionally and neatly. They were extremely knowledgeable about the equipment and all specific HVAC practices. Would recommend them to the world!
Contact

W.F.

Smith Today
If you are in need of a heating contractor in Philadelphia, contact the HVAC specialists at W.F. Smith today at 215-624-1313 Our dependable and highly skilled HVAC specialists will work with you to keep your home comfortable, no matter what the season.
Find out how our high quality workmanship and fair prices can make all the difference when it comes to your home's heating and cooling needs.