Air Conditioner Replacement
In The Greater Philly Metro Area
Has your air conditioner stopped working, or is it simply not working as efficiently as it once did? If so, then it may be time to replace your system with a newer, more efficient unit. Whether your system is simply old or if it is working more frequently to produce less than ideal results, replacing your current system is likely to save you money in the long run.
In many homes, the air conditioning system is responsible for the most energy usage, so over the life of the system, a high-efficiency cooling system can potentially save you thousands of dollars.
If you are looking for air conditioner replacement in Philadelphia, W.F. Smith can help. Our knowledgeable staff can help you choose the right cooling system to keep your home comfortable, no matter what the temperature is outside. We carry high-quality Lennox air conditioning systems and we are confident that we have a product that will fit both your needs and your budget.
Give us a call at 215-624-1313 or fill out a contact form to schedule a free estimate today!
Air Conditioner Replacement in Philadelphia
Your air conditioner may not always give you notice before it just stops working, however often there are signs you can watch for that will let you know that it is time for air conditioner replacement in Philadelphia:
The cooling capacity of your current air conditioner can no longer meet your home's needs.
Your energy bills seem to be constantly on the rise.
Your current air conditioner unit is over 10 years old and a newer model could cool your home more efficiently.
The air conditioner you currently have is not sized correctly for your home's square footage.
It seems that you are calling the air conditioner technician more and more and parts and labor costs are starting to add up.
You have uneven cooling throughout your home with rooms or areas that are hot, and others that are freezing cold.
There seems to be more dust gathering on the furnishings throughout your home.
If you feel that it is time to have a new air conditioner installed in Philadelphia, contact us today at W.F. Smith for your free installation quote.
Why Choose W.F. Smith?
W.F. Smith has been helping homeowners keep their homes comfortable since 1946. All of our HVAC specialists and staff work hard to provide the highest quality customer service, we understand how important it is for you to trust our staff, especially when they are working at your home.
Since opening our doors in 1946 we have built our business on our quality workmanship and fair prices, we believe that this is why our business continues to grow. Whether you are in need of repairs, maintenance, or a new installation, W.F. Smith employees have the right knowledge and expertise to get the job completed.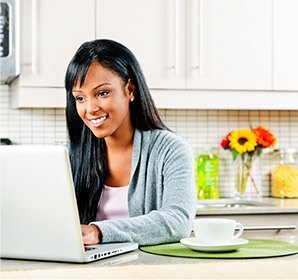 W.F. Smith was great. They worked very professionally and neatly. They were extremely knowledgeable about the equipment and all specific HVAC practices. Would recommend them to the world!
Schedule a Free Estimate Today
If you are in need of air conditioner replacement in Philadelphia, contact the HVAC specialists at W.F. Smith today at 215-624-1313215-624-1313. Our dependable and highly skilled HVAC specialists will work with you to keep your home comfortable, no matter what the season.
Find out how our high quality workmanship and fair prices can make all the difference when it comes to your home's heating and cooling needs.