Mitsubshi Heating and Cooling Products
Mitsubishi Electric Ductless Air Conditioning Systems
W.F. Smith has been named a Mitsubishi Electric Elite Diamond Contractor which ensures you receive the highest level of service and an enhanced warranty of 12 years compressor and 12 years parts.
What is Mitsubishi Electric Cooling and Heating Systems?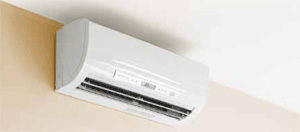 For decades, split-zoning air-conditioning and heat pump systems have been the quiet solution for Cooling & Heating problems around the world. Our quiet and powerful systems have three main components: an indoor unit, outdoor unit, and remote controller. Installation is as simple as mounting the indoor and outdoor units, connecting the refrigerant lines, and making a few electrical connections.
Why Mitsubishi Electric Cooling & Heating Systems?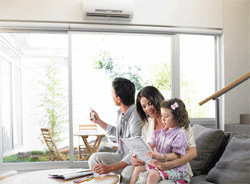 Mitsubishi Electric is the industry leader in split-ductless air-conditioning technology
period. Compare and you'll see that no one surpasses the Mitsubishi Electric brand's performance for quiet, easy-to-use, and energy-efficient operation. And because our split-ductless technology carries the Mitsubishi Electric name, you know every product is built to last. The bottom line is, Mitsubishi Electric systems deliver the ultimate in comfort control for your home or office. It's true today and will be comfortably evident for years to come.
Where Can Mitsubishi Electric Products Be Used?

If a room is too hot or too cold, Mitsubishi Electric Cooling & Heating products can handle it! Mitsubishi Electric split-zoning systems are specifically designed to improve the comfort level in an uncomfortably hot or cold room of an existing building. Because they don't require ductwork, they're the perfect heating and cooling systems for renovating older buildings that were constructed before air conditioning was available – even those with plaster walls and brick facades. The versatility and variety of applications for Mitsubishi Electric systems are virtually unlimited. They're an excellent choice for almost any spot cooling or heating situation, including enclosed sunrooms, upstairs bedrooms, classrooms, hospitals, nursing homes, restaurants, hotels, workout rooms, computer rooms, offices and churches.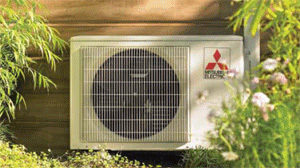 They're also equipped with an anti-allergen filter and prevent the cross-flow of air with contaminants. And because they can be controlled by zone, it's easy to set the controls for the exact room temperature you want.How does it work? Mitsubishi Electric Cooling & Heating products can fit into almost any space because their innovative engineering optimizes the capabilities of the INVERTER technology and R410A refrigerant for more efficient systems with smaller indoor and outdoor units. R410A refrigerant is environmentally friendly, with zero Ozone Depletion Potential (ODP). The units themselves are also made of recyclable materials.
Why Choose W.F. Smith?
W.F. Smith has been helping homeowners keep their homes comfortable since 1946. All of our HVAC specialists and staff work hard to provide the highest quality customer service, we understand how important it is for you to trust our staff–so we make it a priority to provide the highest level of care and customer service every time we send a technician to your house.
Since opening our doors in 1946 we have built our business on our quality workmanship and fair prices, we believe that this is why our business continues to grow. Whether you are in need of repairs, maintenance, or a new installation, W.F.Smith employees have the right knowledge, experience and expertise to get the job completed.
Because we are a Mitsubishi Electric Elite Diamond Contractor, you can be sure that our expertise and experience with all types of Mitsubishi electric heating & cooling systems will be top-notch with all our services.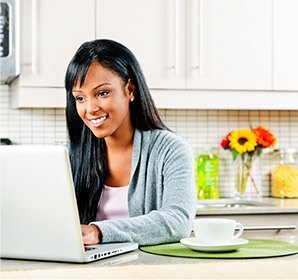 W.F. Smith was great. They worked very professionally and neatly. They were extremely knowledgeable about the equipment and all specific HVAC practices. Would recommend them to the world!
Request a Free Estimate Today
If you want to learn more about Mitsubishi Electric ductless heating and cooling systems, or would like to request a free estimate, contact the HVAC specialists at W.F. Smith today at 215-624-1313. Our dependable and highly skilled HVAC specialists will work with you to keep your home comfortable, no matter what the season.
Find out how our high quality workmanship and fair prices can make all the difference when it comes to your homes heating and cooling.