Gas furnaces are the most common type of heating system found in the Philadelphia area. With winter around the corner, odds are good that like most homeowners, you'll be depending on your gas furnace to keep your home comfortable. Because of this, making sure your gas furnace is in good working order is essential. Here at WF Smith, we provide a number of gas furnace services to the greater Philadelphia metro area.
Gas Furnace Installation
Replacing your old gas furnace with a newer model requires a sizable investment; however, it's one that you should strongly consider making if your current furnace is no longer functioning properly or simply no longer works at all. The following are a few signs that you need to install a new gas furnace in your home:
Your gas furnace is over 15 years old – A gas furnace that is over 15 years old will no longer work as efficiently as it once did, thereby wrecking havoc on your heating bills. A newer model will help to drastically reduce your energy use.
You repair your gas furnace often – If you've had to pay for repairs on a regular basis, then it means you gas furnace is breaking down. The cost of repairs is going to add up to the point where you would have been better off installing a new gas furnace.
The burner flame is yellow – The burner flame should be blue. If it's yellow, it means that it could be producing dangerous levels of carbon monoxide, in which case you'll want to have your gas turned off and a new gas furnace installed.
Gas Furnace Repair
If your gas furnace is having issues heating up your home properly or efficiently, it could be in need of repairs. The following are a few signs you need gas furnace repair in Philadelphia:
The gas furnace has trouble starting – If it's difficult to get your furnace up and running, then there could be a number of issues. You may need to fix the fan motor, repair the pilot light, fix faulty wiring or replace the thermostat.
Your heating bills are too high – If you've noticed your heating bills go up drastically, then it means your furnace is no longer working efficiently. One of our technicians will be able to properly diagnose the problem that's causing this.
Your gas furnace isn't heating your home – If your furnace isn't properly heating your home, there could be an issue with the thermostat, pilot light or your duct system.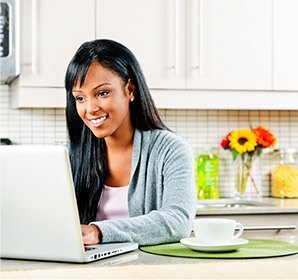 W.F. Smith was great. They worked very professionally and neatly. They were extremely knowledgeable about the equipment and all specific HVAC practices. Would recommend them to the world!
Gas Furnace Maintenance and Tune-Ups
To avoid having to replace or repair your gas furnace, you should schedule a gas furnace tune-up every year. Since winter is the season in which you'll be getting the most use out of your furnace, it's a good idea to schedule maintenance towards the end of fall so that your gas furnace doesn't suddenly go out on you when you need it the most.
Gas Furnace Services in Montgomery & Bucks County, PA
For more information about our gas furnace services available throughout Montgomery County and Bucks County, PA, be sure to contact us today.