The term "ductless furnace" may call to mind heating and cooling systems you see in hotels, hospital rooms, and some schools. With today's in-home ductless system, you actually have one of the most cost-effective and reliable heating systems on the market.
One of the many benefits of choosing ductless over conventional heating systems is the extreme energy savings. Operating as a heat pump, your ductless system grabs the outside air—cooling or heating it to your optimum temperature and preferred level of comfort.
Install a Ductless Furnace in Philadelphia
Your ductless home furnace is the most cost effective way to heat and cool an existing home, home addition, new home, bonus room, or basement. Sometimes referred to as a split-system, your ductless furnace has an inside mounted unit and an outside heat pump. Ductless systems are sized according to the zone, or area, you wish to heat. For example, the bigger your home, the more zones it will require to cover its entire square footage. In large homes, you will need more than one ductless furnace.
With today's ductless systems, you'll never need to worry about a unit being obvious or noisy.  State-of-the-art ductless furnaces are very low profile. The interior unit can be mounted on the wall, or on the ceiling, as with a drop ceiling finished basement or room addition.  Your interior unit can be floor mounted or even concealed above your ceiling, although a duct will be necessary.  Your system is much quieter than the traditional furnace.
You already know that a ductless furnace can save you a good bit on your energy costs, but your new ductless furnace is also very easy to maintain. Changing your filters regularly, seasonal coil-cleaning, keeping the exterior unit free of debris (such as leaves), and making sure snow and ice aren't blocking the unit are really the only tasks necessary to maintain your ductless system.
If you're planning to build an addition on your home or want to know more about ductless furnace systems, contact W.F.Smith, Inc. Heating & Air Conditioning. Our experts can help with your ductless system and all of your HVAC needs.
Don't forget to ask about our HVAC specials and rebates!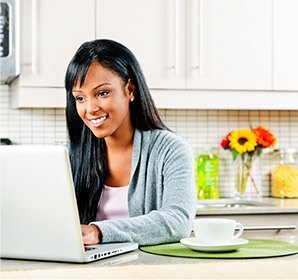 W.F. Smith was great. They worked very professionally and neatly. They were extremely knowledgeable about the equipment and all specific HVAC practices. Would recommend them to the world!
Philadelphia's Experts for Ductless Furnaces
Not all home heating and cooling technicians are adept at installing and maintaining your ductless home furnace system. W. F. Smith, Inc. Heating & Air Conditioning has the experience and know-how to install and service your ductless furnace in Philadelphia. We've been serving the Philly area for nearly 70 years and W. F. Smith is unsurpassed in customer service.
When you call us, putting your trust in our hands. Not only have we been selling and servicing HVAC equipment for seven decades, but all of our licensed and certified technicians have years of experience in installation and service of all kinds of home and commercial heating and air conditioning, including ductless furnaces.