Heating System Replacement
70 Years of Heating Experience In the Philadelphia, PA Area
Having your heating system break down on you in the middle of winter is a headache that nobody wants to deal with. Your Philadelphia area home or business depends on your heating system in order to keep your property warm and safe during the colder days of winter.
We highly recommend getting a yearly heating system inspection completed before the winter to identify whether you need to replace your heating system before it breaks down. Unfortunately, problems can occur and you may need an emergency heating system replacement in the middle of winter.
At W.F. Smith, we offer comprehensive heating system replacements, including gas furnaces, electric furnaces, heat pumps and boilers. Call today to schedule your heating system replacement in Philadelphia or its surrounding areas!
How Do I Know My Heating System Should Be Replaced?
For most heating systems, including furnaces, heat pumps and boilers, 10 to 15 years is the typical life expectancy. If you maintain your heating system properly, then you could get an extra 5 years out of it.
However, there's a chance that more and more problems are going to begin jumping up as your heating system ages. If you're putting a lot of money into repairs on a regular basis, then it's probably time to replace your heating system.
Not to mention that most heating systems grow less efficient as they age. If you notice your heating bills starting to go up, it means the efficiency of the system is going down. At this point, you might as well take advantage of newer model furnaces, heat pumps and boilers out on the market that were designed to be more efficient in the first place.
Your heating system may also need to be replaced if it is no longer operating properly. If your heating system has trouble heating your home or business properly, it may be time to invest in a new system. Although you may be able to repair it, the cost of doing so may not be worth it – especially if you have an older heating system.
The general rule of thumb is that if your system is older than 10 years and the cost of repair is over 50 percent of the cost of replacement, then it's best to just replace the system.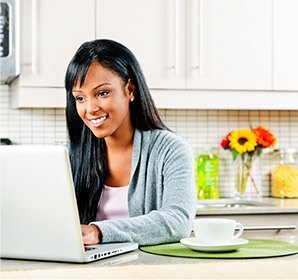 W.F. Smith was great. They worked very professionally and neatly. They were extremely knowledgeable about the equipment and all specific HVAC practices. Would recommend them to the world!
Why Choose W.F. Smith – Philly's Trusted Heating Contractors
We are a family owned and operated HVAC contractor that has been serving the Philadelphia area since 1946. We are fully licensed and insured to provide heating system replacement services throughout the area.
All of our contractors are experienced and both highly skilled and trained to properly and safely repair, remove and install HVAC systems, including heating systems such as:
– Electric furnaces
– Gas furnaces
– Boilers
– Heat pumps
We are proud of our sterling reputation within the community and continually strive to provide  high quality workmanship and excellent customer service.
If you are in need of a heating system replacement, whether you need to replace your furnace, boiler or heat pump, then be sure to schedule a heating system replacement service by contacting us today.