Heating System Replacement
70 Years of Heating Experience In the Philadelphia, PA Area
Having your heating system break down on you in the middle of winter is a headache that nobody wants to deal with. Your Philadelphia area home or business depends on your heating system in order to keep your property warm and safe during the colder days of winter.
We highly recommend getting a yearly heating system inspection completed before the winter to identify whether you need to replace your heating system before it breaks down. Unfortunately, problems can occur and you may need an emergency heating system replacement in the middle of winter.
At W.F. Smith, we offer comprehensive heating system replacements, including gas furnaces, electric furnaces, and heat pumps. Call today to schedule your heating system replacement in Philadelphia or its surrounding areas!
How Do I Know My Heating System Should Be Replaced?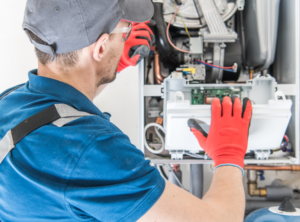 Heating Replacement in Philadelphia, PA
When your heating system eventually breaks down, it inevitably happens at the worst possible time: right when you need to go to work, late at night on a weekend, or on the coldest day of the year. Luckily, the professionals at W.F Smith in Philadelphia are ready to assist you with a heating replacement when you need it most, whether you rely on a gas, electric furnace, or heat pump to stay warm.
We recommend that our customers get their heating system inspected every year before winter begins to help identify any components that have worn down or might need replacing. However, sometimes the unexpected happens and you need a furnace repair or new heating system replacement.
How Do I Know When My Heating System Should Be Replaced?
When you're faced with the decision of whether to repair or replace your heating system, here are a few points to keep in mind:
Age of the System
How old is your heating system? Most gas and electric furnaces and heat pumps will need to be replaced after 10-15 years, although sometimes regular maintenance can extend the life of a system by 5 years.
Cost of Repairs
As your system ages, you are likely to start encountering more problems over time. Are you dumping money into repairs every season (or more often)? Then it may be cheaper in the long run to think about a new heating system replacement.
Rising Energy Bills
Have you noticed that your energy bills have been climbing higher, even though you don't have the thermostat set very high? Your heating system may be getting less efficient as it ages, which is another reason why you might want to consider a replacement.
Heating Efficiency
Is your heater struggling to heat your entire home? Is it running constantly to try and keep up? It may be best to replace your heating system with a more efficient model.
A good rule of thumb is that if your system is over 10 years old, and a repair would cost more than 50 percent of the price of a new unit, then replacing it might be the best option.
How to Choose the Best Heating Replacement for Your Home
There are several factors to consider when choosing the best heating replacement for your home:
Compatibility – Make sure that the unit works with your current distribution system (unless you intend to replace it). For example, if you're getting a heat pump replacement, it should be one that fits with the existing ductwork.
Energy Efficiency – Consider how much usage your system gets, depending on how long it is running during the day, and choose an energy-efficient unit that will help you save money.
Sizing – You don't want your replacement heating unit to be too large or too small for your home. A professional installer can help you choose the correct size.
When You Need a Heating Replacement, Choose W.F. Smith
If you need a new heat pump installation or a gas furnace replacement for your Philadelphia-area home, the professionals at W.F. Smith would be happy to assist you. We have been helping families stay warm and comfortable with reliable heating replacements since 1946. Contact us to learn more or to schedule an appointment.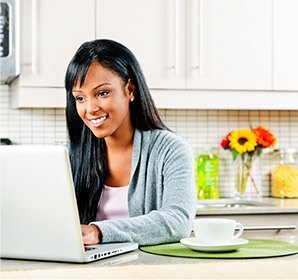 W.F. Smith was great. They worked very professionally and neatly. They were extremely knowledgeable about the equipment and all specific HVAC practices. Would recommend them to the world!
Why Choose W.F. Smith – Philly's Trusted Heating Contractors
We are a family owned and operated HVAC contractor that has been serving the Philadelphia area since 1946. We are fully licensed and insured to provide heating system replacement services throughout the area.
All of our contractors are experienced and both highly skilled and trained to properly and safely repair, remove and install HVAC systems, including heating systems such as:
– Electric furnaces
– Gas furnaces
– Heat pumps
We are proud of our sterling reputation within the community and continually strive to provide  high quality workmanship and excellent customer service.
If you are in need of a heating system replacement, whether you need to replace your furnace, or heat pump, then be sure to schedule a heating system replacement service by contacting us today.