Commercial Air Conditioning Contractor
Servicing the Greater Philadelphia Metro Area
Your building's commercial air conditioning system is an important asset when it comes to keeping your customers, tenants, and employees comfortable and happy. The cooling system in your organization requires a commercial air conditioning contractor to properly size and install your system. In addition to proper installation, your AC system may require occasional repairs, and will most certainly require regular maintenance.
W.F. Smith is a commercial air conditioning contractor servicing the greater Philly metropolitan area, including Philadelphia County, Bucks County, and Montgomery County. No matter if your business is located in the heart of Philadelphia or in downtown Newtown or as far north as Yardley, our technicians can install, repair, or service your commercial air conditioning system.
Call us today to speak with a commercial HVAC expert or contact us online to schedule service!

Philly Commercial Air Conditioner Installation
W.F. Smith is one of Philadelphia's most trusted commercial air conditioning contractors. We've been installing AC systems in Pennsylvania for more than 65 years! Since we first opened our doors in 1946, Philadelphia business owners have trusted our HVAC technicians to install or replace their air conditioners. Why? Because here at W.F. Smith, we take care of our customers and provide in-depth commercial air conditioning installation service. This process includes:
A comprehensive analysis of your property and its HVAC system. Before we actually install your new air conditioning system, we'll complete an in-depth analysis of your current HVAC system. Don't have one yet, or are you building a new facility? No problem, our team of engineers will work alongside your architectural team to ensure our air conditioner installation is completed on time and on budget.
Trained HVAC technicians to install your commercial air conditioner. Our technicians are industry trained and undergo rigorous in-house training throughout the year. Whether you're looking to install a rooftop package system or a ductless air conditioner, we can help!
Final walk-through. We don't quit after we're finished installing a commercial air conditioner. We'll provide a final walk-through of your new system—how the installation process went, how often you should schedule maintenance, and more.
Call us today to request an estimate for a new commercial air conditioning system in the greater Philadelphia metro area!
Commercial Air Conditioner Repair
No matter how flawless the installation process was, your commercial air conditioner will most likely breakdown at some point throughout its life. When this happens, do you know who to call? At W.F. Smith we can diagnose and repair any make or model air conditioning unit.
We repair the following types of commercial air conditioning systems:
Rooftop package HVAC systems
Split-system heat pumps
Split-system air conditioners
Ductless heat pumps
Ductless air conditioners
Variable refrigerant volume (VRV) & variable refrigerant flow (VRF) systems
Indoor air filtration systems
And more!
Commercial AC Maintenance
In order to prevent expensive repairs, it's important to schedule routine air conditioner maintenance for your commercial air conditioner. No matter what kind of system you have, scheduling maintenance can save you hundreds, if not thousands of dollars in the future.
Commercial air conditioning maintenance provides the following benefits for your cooling equipment:
Improved energy efficiency
Decreased utility bills
Protection from costly repairs in the future
Increased comfort
Reduced repair costs
And more!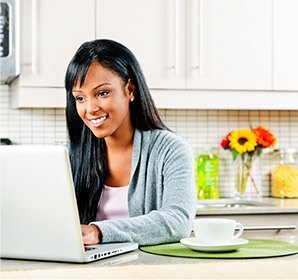 W.F. Smith was great. They worked very professionally and neatly. They were extremely knowledgeable about the equipment and all specific HVAC practices. Would recommend them to the world!
Why Choose W.F. Smith?
We understand that your commercial air conditioning system is an important part of running your business. Because your cooling system plays an integral role in your customer and tenant satisfaction, we promise to deliver prompt service with little interruption to those entering and leaving your organizatoin. In addition, our highly skilled HVAC specialists will make sure that all work is completed to the highest of standards. Your satisfaction is our motivation!
Since first opening our doors in 1946, we have built our business on our quality workmanship and fair pricing. Whether you are in need of repairs, maintenance, or a new installation, W.F. Smith employees have the right knowledge and skill base to get the job completed.
Schedule Air Conditioning Services in Philadelphia
When you need a fast acting commercial air conditioning contractor you can trust in Philadelphia or its surrounding communities, contact W.F. Smith. We'll complete your AC service and bring comfort to your working environment. Call us today!