24/7 Emergency Heat Pump Repair in the Philadelphia Metro Area
Emergency Residential & Commercial Heat Pump Repair in Philly
The Philadelphia winters are nothing to play around with, and neither is your family's comfort. When your heat pump suddenly causes problems for you and your family, emergency repairs are your top priority. If your heat pump is not producing enough heat or has stopped working altogether, it's time to call W.F. Smith for emergency heat pump repair in the Philadelphia metro area.
Give us a call at (215) 624-1313 or contact us online to schedule your emergency service.
Emergency Heat Pump Repair Contractors in Philadelphia
Whether your heat pump is still working and you notice a decline in comfort or it stopped working altogether, there are a few common signs that will let you know that emergency heat pump repair is needed.
Here are three of the most common signs when it comes to problems with your heat pump:
Unusual noises – If your heat pump starts making loud noises, it is important to call for an emergency repair right away. Heat pumps have very few parts that move, therefore loud noises can be a sure sign that something within your system needs fixing.
Reduced airflow – If you put your hand to the vents and notice that the air coming through is not very strong, or it is not hot or cold enough, depending on the season, your heat pump may be having trouble with air flow. This could be caused due to clogged filters or a refrigerant leak. No matter what the problem is, it is important to have it fixed ASAP.
Ice collection – If you notice a collection of ice on your heat pump, this usually means there is a problem with the refrigerant levels. Whilst scraping or eliminating the ice may seem like it has solved the problem, it is unlikely. You will need an expert to test your refrigerant levels and look for any leaks.
No matter what the problem is, be sure to contact the experts at W.F. Smith for emergency heat pump repair in Philadelphia.
Our Emergency Heat Pump Repair Process
When you call our emergency heat pump repair technicians in Philly, you can always expect us to:
Send a licensed HVAC technician to your home to troubleshoot your heat pump's problems.
Run a full diagnostics test to ensure everything is working properly.
Find and repair your heat pump issue.
Educate you on the work we did and how to properly care for your heat pump in the future.
Why Choose

W.F.

Smith for Emergency Heat Pump Repairs in the Philly Area?
W.F. Smith has been helping homeowners keep their homes comfortable since 1946. All of our HVAC specialists and staff work hard to provide the highest quality customer service and we understand how important it is for you to trust our staff—especially when they are working at your home.
Since opening our doors in 1946, we have built our business on our quality workmanship and fair prices, which has caused our business and customer base to grow. When you are in need of emergency heat pump repair, W.F. Smith employees have the right knowledge and skill base to get the job completed.
To schedule your emergency heat pump repair in the greater Philadelphia area, give us a call at (215) 624-1313!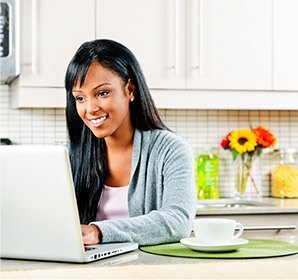 W.F. Smith was great. They worked very professionally and neatly. They were extremely knowledgeable about the equipment and all specific HVAC practices. Would recommend them to the world!
We also offer:
– Emergency Heating Repair
– Emergency Cooling Repair