Yardley Air Conditioning Repair
AC Repair Contractor Servicing Yardley, PA Homes & Businesses
If your air conditioner is acting up, then you'll want to schedule a local air conditioning repair service in Yardley that you can trust. The last thing you'll want is to pay to have your air conditioner repaired, only to have the same exact problem arise not long after.
Fortunately, this won't happen if you work with us at W.F. Smith. We have a reputation throughout Yardley and the surrounding areas for the quality of our work as well as our customer service. As a fully licensed and insured air conditioning repair service, you can put your trust in W.F. Smith. Start by contacting us today!
Air Conditioner Repair Signs in Yardley
It's worth keeping in mind that just because your air conditioning unit is working, it doesn't mean that it's not in need of repairs. Even the smallest problem could result in a more serious issue along the road if it's not addressed right away. The following are a few signs that your air conditioner is in need of repair:
Loud Noises – Loud, strange noises are usually a sign that one or more of the air conditioning unit's components are either broken or about to break.
Ineffective Cooling – If cranking up the thermostat barely has an effect on your home's temperature, or if your system is cooling each room differently, then there could be a number of issues at the source of the problem.
High Cooling Costs – If your energy bills have seen a drastic jump, it means your air conditioning unit is no longer running efficiently.
Leaks – Water leaks are typically caused by faulty drain tubes. If you spot a refrigerant leak, report it right away as exposure can be a safety hazard.
In addition to these signs, if your air conditioning system won't even turn on, then it's obvious that there's something wrong. Whatever the problem is, our local HVAC team can identify it.
Our Yardley Air Conditioner Repair Service
All of our HVAC contractors have undergone thorough training and have the experience, know-how, skills, and tools that are necessary to perform effective and efficient air conditioning repairs – no matter what type of air conditioner unit you have.
The following are the steps we will take as a part of our air conditioning repair service:
Schedule your appointment – Once you contact us, we'll schedule a repair service at a time that's convenient for you – and we'll show up on time to boot!
Diagnose your problem – Our contractors will perform a thorough inspection of your air conditioner to determine the problem.
Inform you about your options – We will tell you what the exact problem is and what your options are if there are multiple solutions. We will also inform you about the costs before we begin our repair work.
Repair the problem – We will fix the issue in a way where it won't be a problem again.
Educate you further – We will provide information on how you can avoid future problems.
Give Us a Call Today!
If you are having trouble with your air conditioner, then be sure to contact us at W.F. Smith to schedule an air conditioning repair service in Yardley today.
Reach out to us at 267-908-6318 to schedule an air conditioning repair today!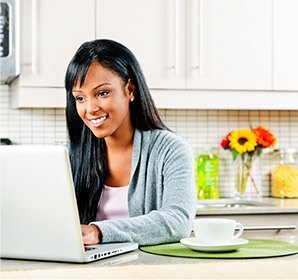 W.F. Smith was great. They worked very professionally and neatly. They were extremely knowledgeable about the equipment and all specific HVAC practices. Would recommend them to the world!