Willow Grove Furnace Repairs
19090 Furnace Repair Services
Odds are you'll be getting plenty of use out of your furnace as the temperatures begin to drop in order to heat your Willow Grove area home. This means that the last thing you want is for your furnace to start having issues – or to break down immediately – in the middle of winter.
Not only should you schedule a yearly inspection to make sure there's nothing wrong with your furnace, but you should schedule a repair service if you notice anything wrong with the way your furnace is functioning to prevent further problems from developing.
For furnace repair in Willow Grove, PA and its surrounding neighborhoods, call W.F. Smith at 215-624-1313 or contact us online.
Signs You Need Furnace Repair in Willow Grove, PA
If you notice any of the following signs, then there's no doubt something wrong with your furnace. You'll want to call our W.F. Smith technicians to come inspect your furnace right away in order to identify the problem and repair it.
– Your home feels cold even though the heat is cranked up – If your furnace doesn't seem to be responding to your thermostat, then it could be because your thermostat is faulty. It could also be the result of a number of other issues, including a problematic pilot light.
– Your heating costs are through the roof – Your heating bills shouldn't vary wildly as long as your heating habits remain generally the same. If there's a sudden spike in heating costs from one month to the next, it means there's a problem that's causing your furnace to operate inefficiently.
– The furnace is making a racket – Your furnace should not be producing loud sounds while producing heat. If you hear screeching sounds, it may be the result of a loose belt. However, if you hear banging sounds, then there's a good chance that one of the components has broken down or is getting ready to break.
– The pilot light is yellow instead of blue – This indicates that there is a problem with the combustion process, which means that the furnace could be producing a dangerous amount of carbon monoxide gas, which you'll want to take care of right away.
– The furnace keeps turning on and off – If your furnace is having trouble starting and keeps turning off, then there could be a number of problems, from faulty wiring to a broken fan motor.
Why Choose W.F. Smith for Willow Grove Furnace Repairs?
If there's something wrong with your furnace, then you're going to want hire a professional with experience that can not only identify what's wrong but fix the problem as well. And as far as experience goes, few companies have the experience we have at W.F. Smith. Our owners have 140 years of combined experience in the HVAC industry, and our technicians have the training, skills, tools and an average of 20 years of experience to do the job right.
Request Service Today
If you notice any signs that your furnace needs repair in Willow Grove, PA, be sure to schedule a repair service right away.
Contact us online or call 215-624-1313.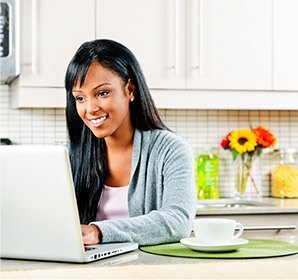 W.F. Smith was great. They worked very professionally and neatly. They were extremely knowledgeable about the equipment and all specific HVAC practices. Would recommend them to the world!