HVAC Contractor in Horsham, PA
Heating & Cooling Services Throughout Horsham Township
W.F. Smith, Heating & Air Conditioning is the name residents in and around the Horsham Township have come to count on for HVAC installation, service, and repairs. For over 70 years, W.F. Smith has provided area home and business owners with the peace of mind that comes from reliability, professionalism, and experience. Our customer service is second to none and we value the trust you place in W.F. Smith.
Our full service heating, cooling, and HVAC technicians are skilled and knowledgeable. We offer emergency services 24/7, so you never have to worry, or suffer an uncomfortable environment in your home, or business. Our residential and commercial services range from regular seasonal maintenance to total system replacement.
Call us at 215-624-1313 or contact us online to request service!
Heating Services in Horsham, PA
W.F. Smith has the experience, knowledge, and reliability you can trust to repair your home heating system in no time at all. We provide a complete range of services for residential customers, including our regular maintenance and furnace inspection. Our highly skilled professional service technicians are trained in all manner of heating installation and repairs of home heating systems, including furnace, heat pumps, and boiler. The professionals at W.F. Smith have experience in all the major brands. Our expertise in the field of home heating includes:
Your Air Conditioning Professional in Horsham, PA
W.F. Smith has the most knowledgeable technicians in the business. Our professional know-how covers all of the most popular AC systems. W.F. Smith's certified technicians and HVAC specialists deliver the highest quality service to our residential customers, and we stand behind everything we do. Your satisfaction with a job well-done is our main concern, just as it has been for nearly half a century. Our comprehensive air conditioning services include:
AC Replacement
AC Installation
AC Maintenance
Commercial HVAC in Horsham, PA
W.F. Smith understands the needs of our commercial customers. You need your HVAC to be running smooth when called upon. Your business depends on it. We offer a wide range of commercial installation, services and repairs, and we will have your system fully operational in short-order. Our comprehensive services include:
Commercial HVAC Installation
Commercial HVAC Design/Build
Commercial HVAC Replacement
24/7 HVAC Services Available for Horsham Homes & Businesses
Should your furnace falter in the night, there's no need to suffer. Our 24 hour emergency repair services will respond before your teeth can start to chatter. We carry a wide variety of parts and can usually diagnose your problem and make the necessary repairs to restore your home's heat or AC in just a few short hours.
Contact Us in Horsham, PA
W.F. Smith, Inc. realizes the importance you place on your family's comfort. That's why we stand behind our repair services, installation, maintenance and all of your heating and cooling needs. For your family's continued comfort and peace of mind, contact W.F. Smith, Inc Heating & Air Conditioning today.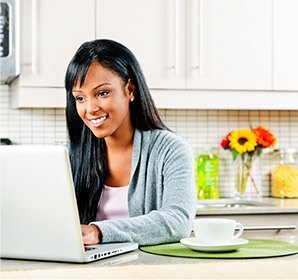 W.F. Smith was great. They worked very professionally and neat. They were extremely knowledgeable about the equipment and all specific HVAC practices. Would recommend them to the world!