Horsham Heating Repair Services (19044)
Furnace & Heat Pump Repairs Throughout Horsham, Pennsylvania
Horsham Furnace Repair | Horsham Heat Pump Repair
W.F. Smith is a family-owned and operated heating and cooling company servicing Horsham, Pennsylvania and its surrounding areas. We take pride in being a Horsham HVAC contractor local businesses and homeowners rely on for all of their HVAC services. If your furnace or heating system broke, is running poorly, or simply can't keep your home warm, our team is here to help.
To schedule your Horsham heating repair service from W.F. Smith, call 215-624-1313 or contact our team online today!
70+ Years of Heating Repair Services for Horsham Homes & Businesses
When it comes to having your heating system repaired, experience matters. The more experience an Horsham heating repair company has, the more reputable they most likely are. There's a reason why we've been around for more than seven decades. We are:
A licensed Pennsylvania contractor (Home Improvement Contractor # PA003700).
Reliable – We show up on time and ready to work for you.
Educated – Industry and factory-trained.
Well-respected – Our customers love us! Check out our customer testimonials.
Here at W.F. Smith, not only do we have over 70 years of heating repair service experience, but our owners have more than 140 years of combined industry experience to boot. Not to mention that our technicians are plenty of experience as well – averaging more than 20 years of HVAC service experience each.
Heating Systems We Repair
Our technicians have been thoroughly trained to ensure that they have the education, skills and experience to repair any type of heating system, including furnaces, heat pumps and ductless heating systems.
Furnaces Repair in Horsham, PA (Gas, Electric & Oil)
It doesn't matter what kind of furnace you have, whether it's gas, electric or oil, our technicians have the training and experience to perform any repairs that might be required. If you're not sure what's wrong with your furnace, we'll be sure to identify the problem during a thorough inspection. We can fix any issues you may be having with noise, cycling problems, the electric ignition or pilot control, the pilot light, the thermostat and more.
Heat Pump Repair IN HORSHAM, PA
Heat pumps are a bit different than furnaces in that they provide both air conditioning and heat. However, our technicians will have no problem inspecting your heat pump and identifying any problems that it might have. Common issues that heat pumps experience include problems with defrosting, problems with the outdoor fan and problems with leaks. We can repair all of these issues and more.
Ductless Heating Repair in Horsham, PA
Ductless heating has become an increasingly popular alternative to whole-home heating systems, and it's a system that our technicians are very familiar with. Even without a duct system, a ductless heating system can experience problems, such as refrigerant leaks or electrical issues, all of which our technicians can identify and repair.
Signs You Need Heating Repair in Horsham, PA
If you notice any of the following warning signs, you may be in need of heating repair in Horsham, PA:
Your energy bills increased dramatically.
Your heating system won't turn on.
Your heating system won't heat your home, office, or place of business.
Your heating system is making loud banging or clanking noises (beyond normal operation – read our five furnace noises you shouldn't ignore.)
Your home or business is warm in some rooms and cold in others (inconsistent temperatures)
Residential & Commercial Heating Repairs from W.F. Smith
Our technicians are licensed to work on any heating system installed on your property. From residential heating repairs to light commercial, and industrial. This includes:
Heating repair for apartments and multifamily housing units
Heating repair for retail stores
Heating repair for offices
Warehouses
Large commercial properties
And more
Schedule Your Horsham Heating Repair Appointment Today!
Don't be stuck in the cold. Call 215-624-1313 or contact W.F. Smith online to schedule your Horsham heating repair services today!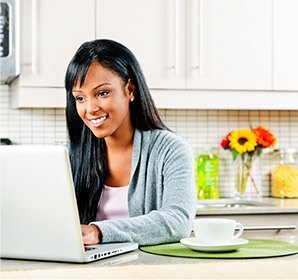 W.F. Smith was great. They worked very professionally and neatly. They were extremely knowledgeable about the equipment and all specific HVAC practices. Would recommend them to the world!