Ductless Air Conditioning in Langhorne, PA
Do you have a room that gets a lot of sun and feels hotter than the rest of the house? Are you using wall units or window air conditioners and getting tired of paying high bills for loud, unreliable cooling? W.F. Smith can add year-round comfort to your home in Langhorne, PA with ductless air conditioning installation and service.
Our friendly and experienced technicians can help you decide on how to install ductless AC for the most consistent comfort where you need it, and we'll be there for maintenance and repair! We offer a 100% satisfaction guarantee for our Langhorne ductless HVAC services.
Request service online for ductless air conditioning in Langhorne, PA today!
Go Ductless in Langhorne
Ductless mini-split AC systems use a powerful but energy-efficient compressor to cool the air and deliver it room by room without having to add central ductwork. The cooled air passes through small pipes into indoor wall-mounted units that fan the air quietly.
Perfect for zone cooling in individual rooms or adding air conditioning to an old home without ducts, we recommend ductless AC in Langhorne for many reasons, including:
Up to 30% energy savings over alternatives
None of the wasted energy associated with duct losses
Zone control cooling for comfort where you need it, when you need it
Simple installation compared to adding ducts
Safer and quieter than window or wall AC units
Mitsubishi Ductless Air Conditioning Systems
We proudly install Mitsubishi ductless AC for our Langhorne customers. The pioneers and leading innovators of ductless technology, Mitsubishi offers a wide variety of options to suit your budget and cooling needs.
Our ductless AC installations come with smart features such as zone controls for personalized comfort and reduced energy consumption. You can even set your ductless unit with the convenience of a smartphone app!
Langhorne Ductless Installation & Repair
There are many Philadelphia HVAC companies you can call, but only W.F. Smith can offer our unique experience with servicing and installing ductless air conditioners in Langhorne. We know how to install mini-split systems for the best efficiency and comfort, with a neat and seamless installation of your indoor units for the best aesthetics, too.
From sizing your ductless AC system to keeping it cooling (and heating!) efficiently all year long with tune-ups and repairs, our cooling specialists will help you enjoy low energy bills and reliable air conditioning in every room.
Contact Us for Langhorne HVAC Service
As a family-owned business that traces back to 1946 here in Montgomery County, we care about upholding our reputation by delivering the best home comfort solutions in Langhorne.
Contact us online to request installation, replacement, or repair service for ductless AC systems in Langhorne!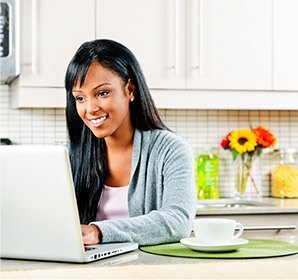 W.F. Smith was great. They worked very professionally and neatly. They were extremely knowledgeable about the equipment and all specific HVAC practices. Would recommend them to the world!