Southampton Air Conditioning Repair
Commercial and Residential AC Repair Service in Southampton, PA
Your air conditioner can experience a lot of different problems. If you notice any problems, you should have a reputable AC repair service come and inspect your unit and make any necessary repairs. If ignored, even the smallest issues could cause big problems. The last thing you'll want is to have your AC break down in the middle of summer, after all.
Here at W.F. Smith, we have earned a stellar reputation throughout the Southampton area for providing exceptional AC repair services to both commercial and residential customers.
Call us today at 215-642-1313 or contact us online to schedule air conditioner repair in Southampton, PA.
Over 70 Years of Southampton AC Repair Experience
With more than 70 years of experience in the AC repair service industry, we know how to identify and repair all make and model air conditioner systems. If you notice any of the following signs that your AC is having trouble, then you should schedule an AC repair service at W.F. Smith as soon as possible:
Your AC has stopped working and won't turn on
Your AC turns on but has trouble pumping out cold air
Your AC keeps cycling on and off
Your AC has frozen up
Your AC smells moldy, musty or like burning when it's running
Your AC makes screeching, banging or squealing sounds while running
Your AC is leaking puddles of water or refrigerant
Your energy bills have increased considerably from one month to the next even though your AC use hasn't changed
Not only are we completely licensed and insured, but we make sure that all of our technicians are professionally trained and have the experience and expertise needed to provide each and every one of our customers throughout Southampton with exceptional AC repair work and customer service.
Learn About Our Southampton AC Repair Process
The process we use for every AC repair appointment is proven to be effective and efficient. The following are the steps that we will take once you contact W.F. Smith:
We will work with you to schedule an appointment on a date that is convenient for you.
We will send a technician out to your Southampton home or business ready and on time.
The technician will troubleshoot your AC unit to determine the problem.
The technician will go over all available solutions and suggest the best course of action.
The technician will make all necessary repairs after you give them permission to do so.
The technician will provide advice on how to prevent further issues with your AC.
The technician will clean up the site after they are finished with the repair work.
At W.F. Smith, we do not pay our technicians commission as a way to eliminate the chance that our customers are upsold services that they do not need.
Schedule an Air Conditioning Repair Service in Southampton Today
If you're having problems with your AC, then schedule a commercial or residential AC repair service in Southampton, PA by visiting us online at W.F. Smith or by giving us a call at 215-624-1313 today.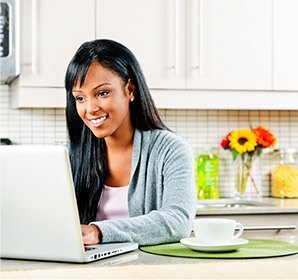 W.F. Smith was great. They worked very professionally and neatly. They were extremely knowledgeable about the equipment and all specific HVAC practices. Would recommend them to the world!