Washington Crossing Air Conditioning Repair
AC Repair Contractor Servicing Washington Crossing, PA Homes & Businesses
The last thing you should do if you think that there's something wrong with your air conditioner is to ignore the problem and hope that it will just go away. Even the smallest of problems should be addressed – they'll only grow worse and worse, eventually requiring costlier AC repairs or even replacement.
If you think you need AC repair in Washington Crossing, then contact us at W.F. Smith as soon as possible.
70+ Years of Washington Crossing Air Conditioning Repair Service
The following are a few of the signs that you should be on the lookout for that indicate that your AC unit is in need of repair:
Your AC is producing loud noises – All AC systems make a little bit of noise when running, but loud, strange noises are out of the ordinary and typically indicate that something is broken.
Your AC is leaking water or refrigerant – If there is a puddle of water near your unit, it means that the drain tube is either blocked or broken. If there is a refrigerant leak, then you'll need to schedule an air conditioning repair service right away.
Your AC isn't turning on – If your AC won't even turn on – or it keeps cycling on and off, then we'll perform a diagnostics test to find out what the problem is.
Your AC isn't cooling your home – If your AC turns on but doesn't cool your home, or does a poor job cooling it, then there could be a number of different issues causing the problem.
Your energy costs have skyrocketed – This means that something is causing your AC to run less efficiently than normal.
Call today or request a service appointment online!
Our Washington Crossing AC Repair Service
Here at W.F. Smith, we go through great lengths to ensure that all of our contractors have the training, experience, skills and tools that are necessary to properly diagnose and repair any AC system, no matter what make or model it is. We are also fully licensed and ensured.
The following are the steps that you can expect us to take during an air conditioning repair service:
We will schedule your appointment – Not only will we schedule an appointment that is convenient for you, we guarantee that one of our contractors will show up on time.
We will diagnose the problem – We will perform a thorough inspection to identify what the problem is.
We will inform you – We strive to keep our customers in the loop, which means we will tell you exactly what the problem is, what solutions are available to you and what the cost will be before we start work.
We will repair your AC system – We will repair the problem, cleaning and replacing any components if needed.
We will educate you – Once the repair work is finished, we will tell you how the problem happened in the first place and what you can do to avoid future problems.
Scheduling Your Air Conditioning Repair in Washington Crossing, PA
If you need air conditioning repair in Washington Crossing, then be sure to contact us at W.F. Smith to schedule an appointment with us today!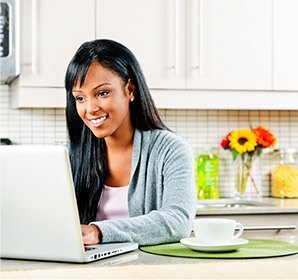 W.F. Smith was great. They worked very professionally and neatly. They were extremely knowledgeable about the equipment and all specific HVAC practices. Would recommend them to the world!