Huntingdon Valley Air Conditioning Repair
AC Repair Contractor Servicing Huntingdon Valley, PA Homes & Businesses
If you're having problems with your air conditioner, whether it's in your Huntingdon Valley area home or place of business, then you'll want to have it looked at right away, especially if it's during the midst of summer, when the high temperatures can not only make things uncomfortable, but unsafe as well.
Here at W.F. Smith, our highly trained and skilled HVAC contractors can inspect and repair all types of air conditioners units on both residential and commercial properties, no matter how big or small the problem might be.
Schedule your next AC repair in Huntingdon Valley call us at 215-624-1313 or contact us online!
7+ Decades of Huntingdon Valley Air Conditioning Repair Service
Getting your air conditioner looked at by a professional HVAC repair service is important, even if you think the problem might be minor. This is because even the smallest of problems can become a much bigger problem if left unrepaired. The following are some of the signs that your air conditioner needs to be repaired:
Your air conditioner will no longer run when you turn it on.
Your air conditioner cycles on and off repeatedly when you try to turn it on.
Your air conditioner has problems cooling your home evenly and effectively.
Your air conditioner produces odd smells or sounds whenever it's running.
Your energy bills increase substantially from one month to the next when you're using your air conditioner.
Your air conditioner has frozen up.
Your air conditioner is leaking either refrigerant or water.
We are properly licensed and insured here at W.F. Smith, and all of our contractors have the training and experience required to work on air conditioners throughout the Huntingdon Valley area.
Our AC Repair Process for Huntingdon Valley Residents
We have earned a reputation as one of the best AC repair services in Huntingdon Valley in large part due to our customer service. We are able to provide top-notch customer service time and time again due to our tried and true process that we employ. The following is a quick breakdown of that process:
Schedule an appointment at your convenience – Once we schedule an appointment, we will make sure our contractors show up at the right place on time.
Perform a full diagnostics test – Our contractors will identify exactly what's wrong with your air conditioner.
Recommend repairs – Our contractors will let you know what your options are as well as recommend what we believe to be the best solution.
Repair the air conditioner – Our contractors do not do repair work until they are given the approval to do so.
Provide further advice – Once our contractors finish up, they will provide you with further advice on how to prevent future air conditioner problems.
None of our contractors are paid by commission, which means they won't try to upsell unnecessary upgrades or repairs.
Schedule Air Conditioning Repair in Huntingdon Valley, PA
If your Huntingdon Valley, PA area home or business is having AC issues, contact us at W.F. Smith to get it taken care of right away.
Give us a call at 215-624-1313 or contact us online to schedule a professional AC repair service today.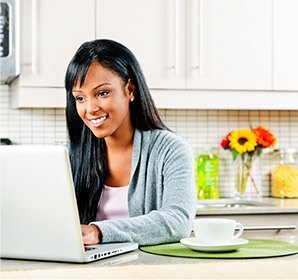 W.F. Smith was great. They worked very professionally and neatly. They were extremely knowledgeable about the equipment and all specific HVAC practices. Would recommend them to the world!