New Hope Air Conditioner Repair
AC Repair Contractor Servicing New Hope, PA Homes & Businesses
If you're having trouble with your air conditioner, whether it's making strange noises or having trouble cooling your home or business, here at W.F. Smith, we can find the source of the issue and fix it, no matter what the problem is. Our goal is to provide the best possible AC repair service in New Hope to ensure that businesses and homes in the area can keep cool and comfortable all summer long.
Contact us for AC Repair in New Hope
Expert New Hope Air Conditioning Repair Service
We have been providing AC repair services throughout the area for more than 70 years now, which means that we have extensive experience with every type of AC problem you might experience, whether it's simply a malfunctioning thermostat or an AC unit that no longer turns on.
No matter how small the issue might be, you should have it looked at immediately. Even the smallest issues can grow to become serious problems if left unchecked. The following are some of the common signs that you need to schedule an appointment with our W.F. Smith AC repair service:
Your AC won't turn on or keeps cycling off whenever you try to turn it on.
Your AC has trouble cooling your home to the temperature you want.
Your AC is producing loud and irregular sounds, such as popping, banging or clanging sounds.
Your AC is producing strong odors while running, such as a moldy, musty or burning odor.
Your AC freezes up.
Your AC leaks large puddles of water or refrigerant.
You notice that your cooling costs have jumped significantly from one month to the next, even though you haven't changed your use of your AC.
Our AC repair technicians are not only licensed and insured, they've been thoroughly trained to inspect any make and model AC unit and to diagnose any potential or existing problems.
Our AC Repair Process for New Hope Properties
Because we have been serving the New Hope area for so long, we have our AC repair process down to a science. The following are the steps that we will take when you speak to one of our W.F. Smith professionals:
We will schedule a date to send out a technician that's convenient for you.
Our HVAC technician will show up on time to your home or business to troubleshoot your AC's issues.
The technician will run a full diagnostics test to diagnose the problem.
The technician will fully inform you about the problem before making repairs.
The technician will explain the repairs and make recommendations on how to prevent future problems.
None of our technicians are paid on commission, so you can trust that they will not try to upsell you.
Schedule Air Conditioning Repair in New Hope, PA
To schedule an AC repair service for your New Hope home or business, be sure to give us a call at 215-624-1313 or visit us online to request a service appointment today.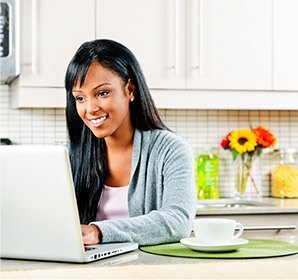 W.F. Smith was great. They worked very professionally and neatly. They were extremely knowledgeable about the equipment and all specific HVAC practices. Would recommend them to the world!