There are many accessories available in the HVAC field, including an amazing assortment of thermostats, air cleaners, humidifiers, dehumidifiers, and fresh air devices. Unfortunately, many of the Indoor Air Quality (IAQ) devices we hear about make claims that are not backed by an accredited source. There is no device that will clean your house for you, but W.F. Smith's IAQ experts can help you select the best air cleaning units to meet your needs.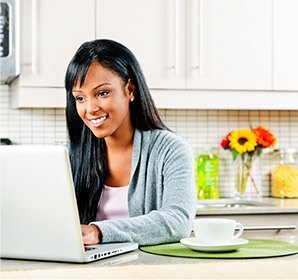 Everyone, with whom I had personal or telephone contact, was agreeable, helpful and informative. Justin was the service person who initially diagnosed the problem, and represented Smith's during the sales transaction. Shelly was my telephone contact, and Bill and Aaron…
On the control side of things, we get quite a few inquiries about the Nest thermostat but Honeywell, and virtually every equipment manufacturer out there, has their own Wi-Fi compatible units that provide you with unprecedented control over your HVAC systems.  If you don't have a Wi-Fi network, Honeywell also has a control system that uses a hardwire connection to your router and their Red Link based wireless thermostats to provide the same level of control.