Air Conditioner Maintenance
Dependable Air Conditioner Maintenance in Philadelphia, PA
Although it's not always on your mind, air conditioning maintenance can be one of the most important aspects of keeping your home cool and comfortable during the summertime. As any Philadelphia resident knows, the summer seasons here can be hot, sticky, humid, and downright uncomfortable — and that's precisely why you need to get the most out of your AC system.
It shouldn't come as a surprise that through everyday use, the quality of your AC system can diminish over time. However, with professional AC maintenance from the professionals at W.F. Smith Heating and Air Conditioning, you can not only help to slow this process, but extend the lifespan of your unit, prevent costly repairs in the future, and even save money on your energy bills.
Keep Your Air Conditioner Working at Peak Efficiency With Regular Tune-Ups
During the dog days of summer, there's nothing that can quite compare to the cool, crisp feeling that a well-maintained AC system brings to a home. In fact, when the mercury rises, having refreshing, cold air blasting through your air conditioner can be essential to maintaining comfort in your home. However, if you're not getting air conditioner maintenance at least twice a year, then you could be decreasing the efficiency of your system — which can waste money unnecessarily. With a professional air conditioner tune-up, you can ensure cool, uninterrupted comfort for years to come.
Air Conditioner Maintenance FAQs
Why Is Air Conditioning Maintenance Important?
There are numerous advantages to scheduling regular AC maintenance. Let's take a look:
Increased Energy Efficiency – if your filters are clogged and your condenser coils are dirty, then the AC system needs to work harder than usual. Not only does this make your unit less efficient, but it can also increase both your energy bill and your carbon footprint.
Extended Lifespan – Regularly maintaining the air conditioner in your Philadelphia, PA home can increase the operational life of your system. Keep in mind that one faulty or malfunctioning part can lead to stress on other components, so it's best to address them with twice-a-year tune-ups.
Improved Air Quality – The more dust that accumulates in your filters, the less effective your AC system will be at cleaning the air in your home. Air conditioner maintenance can help keep it running at maximum performance.
Lower Overall Repair Costs – When one of our highly-skilled technicians comes to your home to maintain your AC unit, they'll check for worn out or damaged components and recommend repair or replacement. Doing this helps to prevent sudden breakdowns and can even extend the life of these various parts.
How Do You Clean an Air Conditioner?
There are a few steps to cleaning a central air unit. First, ensure that the power has been turned off. Next, clean the outside of the condenser unit with a vacuum and/or hose. Additionally, you should remove any leaves, dirt, or other debris from around the perimeter of the unit to avoid them interfering with airflow. Next, you can move to the interior. Unscrew the fan and use the vacuum to remove any dirt, then remove the air filter and clean it out or replace it.
If you're inexperienced or unsure about cleaning your AC, it's best to rely on one of our knowledgeable technicians to clean your air conditioning system — you could damage the components, and it may even be hazardous to your safety.
What Are Some Air Conditioner Maintenance Tips?
One essential air conditioner maintenance tip is to ensure that the filters are cleaned or changed regularly. Additionally, keeping the coils free from dirt and dust is critical to maintaining adequate airflow and heat absorption.
Choose W.F. Smith for Your Air Conditioner Maintenance Services
At W.F. Smith, we've been committed to keeping our customers cool since 1946. By providing quality, reliable work, and craftsmanship at a fair price, we've kept countless families comfortable throughout the years. Ready to see the W.F. Smith difference for yourself? For more information on our air conditioner maintenance services, or to explore our ductless air conditioning options, contact us today.
W.F. Smith Air Conditioner Maintenance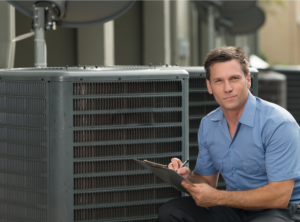 From cleaning out your filters to replacing worn parts, W.F. Smith will give your system a complete check. We will make sure your system is running efficiently and safely. Our AC maintenance service includes a post-inspection report, identifying any areas of concern―if any exist―and recommended upgrades. Our technicians take a no-pressure, educational approach to air conditioner maintenance, so you will never feel pressured to make repairs. Our goal is simply to inform you of the status and condition of your air conditioning system so we can help keep your air conditioner running smoothly all summer long.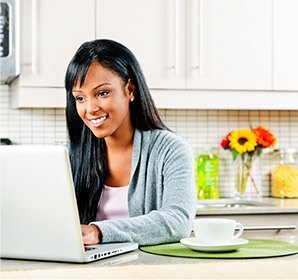 W.F. Smith was great. They worked very professionally and neatly. They were extremely knowledgeable about the equipment and all specific HVAC practices. Would recommend them to the world!
Contact

W.F.

Smith Today
If you are in need of air conditioner maintenance in Philadelphia, contact the HVAC specialists at W.F Smith today at 215-624-1313. Our dependable and highly skilled HVAC specialists will work with you to keep your home comfortable, no matter what the season.
Find out how our high quality workmanship and fair prices can make all the difference when it comes to your home's heating and cooling needs.