Ductless Heating Benefits for Philadelphia Buildings
There are a lot more options than there used to be when it comes to heating and cooling. For example, you're no longer just restricted to a duct system – you can now install ductless heating units onto your property. Ductless heating units are comprised of a small outdoor unit and one or more indoor units.
The following are just a few of the benefits of ductless heating.
Ductless Heating: What It Means for Philadelphia Properties
Ductless heating is easier to retrofit – People that own older homes may not want to install a duct system that runs through each room. This would require that they eliminate all kinds of space, from attic floor space to basement headroom to even closet space. Not to mention that when it comes to historic homes, the less you have to change the original floor plan, the better.
All you need to install a ductless heating unit is space to mount the unit and access to electricity. Because ductless heating units are so easy to install, they can be advantageous for new homes as well – especially since they don't take up nearly as much square footage.
Ductless heating can save you money – One of the biggest advantages of switching to ductless heating is that it can save you a ton of money over the long run.
Standard duct systems use up a lot of energy generating heat and distributing via ducts around the entire house. Any damage to the duct system can cause the heating system to work inefficiently, thereby causing your heating bills to go up.
A ductless heating unit will disperse heat directly into the room it's located in, which means heat is not lost as it's dispersed. Not only does it make heating your home more efficient, but ductless systems use less power to operate. You can even use a multi-split system in order to control the heat in different zones of your home. This means that you can heat one part of your home at a time unlike duct systems, which heat even rooms that aren't being used.
In addition to saving on energy costs because of these reasons, you may also be eligible for utility rebates or tax credits.
Ductless heating results in better air quality – With traditional HVAC systems, the air ducts have to be professionally cleaned on a regular basis. Even with a regular professional cleaning, dust and allergens often build up within the ducts and are spread throughout the home.
Ductless heating units contain multi-stage filtration to help reduce dust, allergens, bacteria and other particles in the air, thereby drastically improving the air quality of your home.
Ductless heating is more environmentally friendly – Because of the zoning capabilities and the superior energy efficiency, a ductless heating unit is the more environmentally friendly option.
Install a Ductless Heating System In Philly
As you can see by the benefits, ductless heating is a better option than installing a traditional duct system.
For more information about installing a ductless heating system in your home, be sure to contact the heating experts at W.F. Smith. We have over 70 years of experience and we work to keep your home comfortable throughout Philadelphia's coldest days and nights.
Contact us for a free estimate!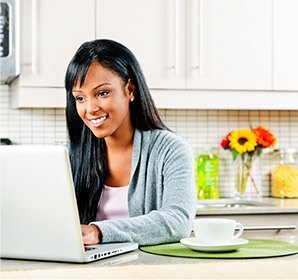 W.F. Smith was great. They worked very professionally and neatly. They were extremely knowledgeable about the equipment and all specific HVAC practices. Would recommend them to the world!