Due for an Upgrade? Here's the Best Time to Get a New Air Conditioner
Are you tired of your window units or central air system struggling to keep your home comfortable in the summer? Are you ready to reap the benefits of increased energy savings, lower electric bills, and a smaller carbon footprint? Are you prepared to invest in an HVAC solution that really works long-term? If you said yes to any of these questions, you're due for an AC unit upgrade.
Once you decide you need a new system, you may be wondering about the best time to replace your air conditioner. Whether you'll be choosing a heat pump or a new ductless air conditioner in Philadelphia or the surrounding areas, we've got your back.
Know Your System
To figure out the most efficient time to replace your air conditioning units, take some time to learn about them. Of course, failing air conditioning systems should be replaced as soon as possible, but there is something else to watch out for: units that use R-22 refrigerant. This is used in many older HVAC systems, but as of 2020, it can no longer be legally manufactured or imported into the United States due to environmental concerns. The only way to get R-22 refrigerant is to pay top dollar for a very limited upcycled supply. If your system runs on R-22 refrigerant, the best time to replace your system is now before you end up spending unnecessary time and money on finding this increasingly scarce resource.
Another important piece of information to find about your home's air conditioning system is its age. If you purchased a home with existing heating or cooling systems that you don't know much about, it's worth it to have a professional look to assess the age, condition, and predicted remaining lifespan you can expect in the next few years. Based on this knowledge, you may be able to plan out the ideal time of year to replace your system without experiencing a breakdown.
Beat the Heat
Almost everyone in the world of professional HVAC installation and maintenance will warn you against replacing your AC system in the dead heat of summer — and for good reason. As you might have guessed, summer means it's time for blasting the AC, meaning it's also time for AC units to break down and time for people to find out that it's time to replace their old, broken-down systems…on and on until they're stuck waiting days or even weeks for the repair team to fit them in.
Based solely on advice to not replace your AC system in the summer, you might assume that the ideal time to invest in new air conditioning units is the winter. After all, the units aren't being used, right? Well, yes, but other HVAC systems are being used in the winter for heating, meaning that HVAC technicians are just as busy in the freezing cold as on blistering summer days. This makes spring one of the best times to upgrade your AC.
Turn to HVAC Professionals
When in doubt, you can never go wrong consulting HVAC experts about your heating and cooling needs. They can help you find affordable prices on a new, highly efficient system as well as choose the right size for your home. They can even help you figure out how to get utility rebates or federal tax credits for upgrading to more energy-efficient HVAC solutions! Because they've installed just about every possible system, from the top of the line in ducted systems with zoning to single-room ductless systems, HVAC technicians will have all the answers to your questions.
Make This Year Your Coolest!
Don't let the muggiest stretches of summer get you down — act fast and enjoy comfort all year round! As the temperatures rise, it's increasingly important to ensure your AC delivers on cool air and efficient operation — and if that means replacing the system entirely, then it pays to partner with an experienced team to get the job done right. For more information about our air conditioning installation services, get in touch with our team today!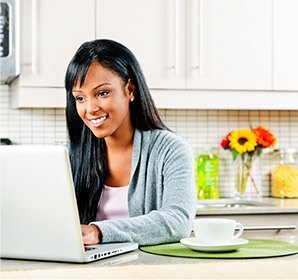 W.F. Smith was great. They worked very professionally and neatly. They were extremely knowledgeable about the equipment and all specific HVAC practices. Would recommend them to the world!