Keep Your Heater Running Longer: Maintenance Tips For Commercial Spaces
Pennsylvanians know how to handle winter, but anyone hardened by a Mid-Atlantic winter will tell you that the indoors offers an essential reprieve from the elements. Your employees, customers, and clients expect your building to be warm enough to carry out their business. The key is having a reliable heating system — and the key to a reliable heating system is regular maintenance.
Replacing your business's heating system is no small task, and it's undoubtedly no minor expense. With regular maintenance, you can keep your heating system functioning efficiently and longer. Most heating systems start to show their age at around ten years of age. With proper care, a well-maintained system can operate at peak performance for up to 15 years.
With the below checklist, you'll be sure to keep your system running smoothly for many years to come.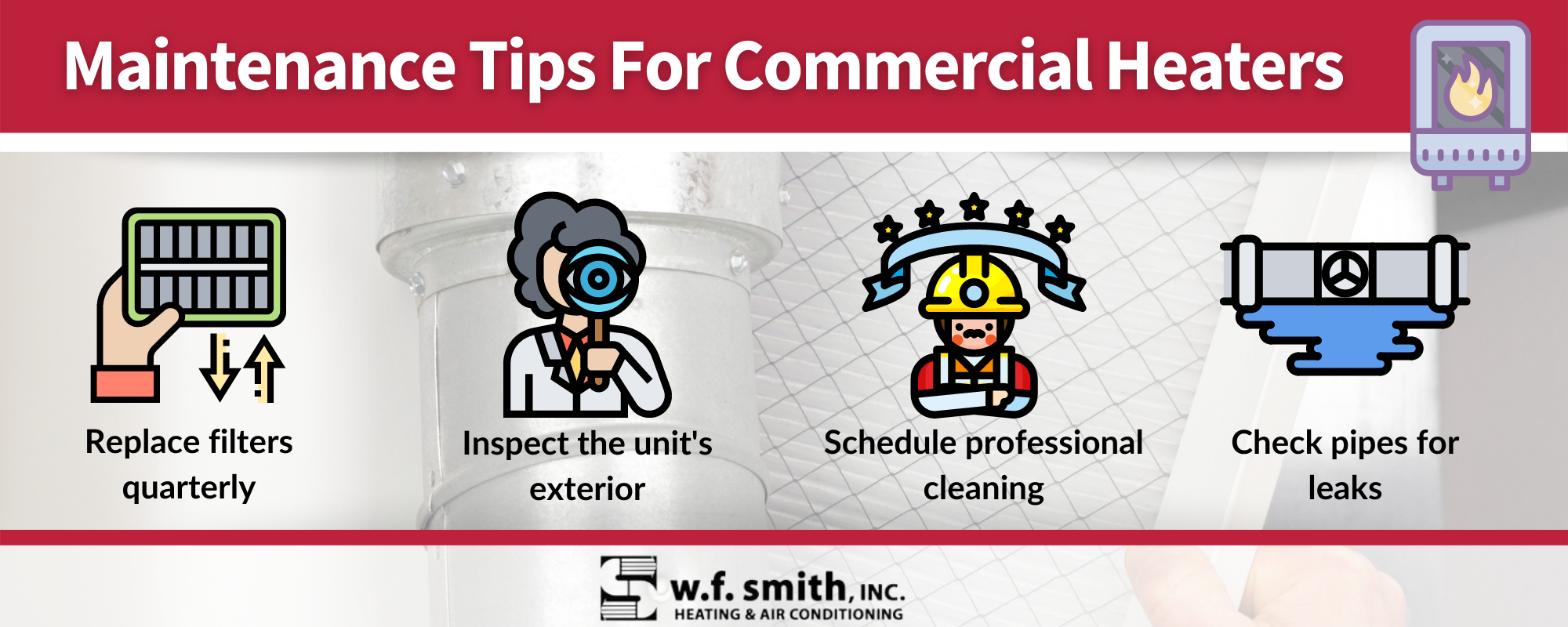 Change Air Filters
Regularly changing your air filters is one of the most affordable and proactive ways to keep your HVAC unit running smoothly. When air filters are clogged or otherwise unclean, it can significantly slow down airflow to the rest of the building.
If your commercial facility handles manufacturing or anything that may produce excess dust, it's all the more important to stay ahead of filter maintenance. It's a good idea to check your filters at least twice a month and change your filters at the first sign of dust. At a minimum, it's a good idea to switch your filters out quarterly. Clean air filters will maintain your system's desired efficiency and keep your winter utility costs at a minimum.
Inspect the Exterior of the Unit
It's prudent to visually inspect the exterior of your unit a few times a year. If you are able to detect leaks, signs of rust, or built-up dirt and mold before it becomes an issue, you may end up saving yourself hundreds of dollars in service calls and repair fees.
Hire a Professional to Recalibrate Your System Bi-Annually
You can complete a solid amount of basic maintenance on your heating system yourself. Still, for some things, it's better to hire a professional. Commercial property owners should prioritize a twice-yearly inspection and recalibration.
If there have been any changes in building occupancy or production since your last inspection, you will want to update your settings to maximize your system's efficiency.
Clean Drainage Lines and Check for Water
High efficiency furnaces and AC units both create condensate. Typically, the condensate is piped to a drain or pumped to the exterior to prevent damage, but sometimes this process doesn't happen the way it's supposed to.
If drainage lines are clogged with bacteria, mold, algae, and other build-up, the sitting water can cause bigger problems for your system. While it's possible to stay on top of this facet of the maintenance yourself, thorough cleaning by a professional will save you time, stress, and money in the long run.
To learn more about maintaining your commercial heating system or to schedule an appointment, reach out today!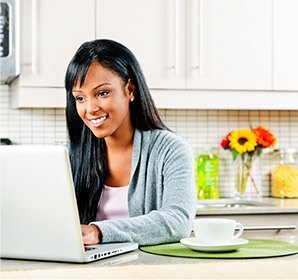 W.F. Smith was great. They worked very professionally and neatly. They were extremely knowledgeable about the equipment and all specific HVAC practices. Would recommend them to the world!