Is Ductless Heating Effective In Pennsylvania?
Before you make the decision to install a traditional HVAC system into your home, you may want to consider going with a ductless heating system instead.
A ductless heating system can be hugely beneficial in providing better comfort at lower costs. Here at W.F. Smith, we install Mitsubishi ductless heating systems into Philadelphia area homes.
What is a Ductless Heating System?
A traditional HVAC system uses a duct system to carry warm or cool air through the different rooms in your home. A ductless heating system produces heat or cool air through units installed in designated zones throughout the home. The lack of a duct system means that energy won't be lost during the transfer of heat or cool air from the HVAC system to the rest of the home.
The Benefits of a Ductless Heating System
There are a number of benefits that make a ductless heating system something that you should seriously consider. Ductless heating sytems:
Save Energy – Not only do you save energy by eliminating the loss of energy through a duct system, but you can save energy by heating or cooling each zone separately instead of heating or cooling the entire home. For example, if everyone in the home is in the living room, then there's no need to waste energy heating the bedrooms.
Save Money – Since you'll be saving energy, you'll end up saving money as a direct result. By using less energy and preventing the loss of energy, your heating and cooling bills will go down.
Improve Comfort – The ability to control each zone separately means that you have more control over comfort. You can heat or cool a room you are in much quicker using zonal heating and cooling since you don't have to wait for the entire house to cool down or warm up.
Increase Flexibility – The units used in each zone are smaller than room air conditioners, which means that they are unobtrusive. You have more flexibility in terms of where you install them as well – you can set them on the floor, hang them from the wall or suspend them from the ceiling.
Remove Need For Ducts – You don't need a duct system. Not only do ducts often lose energy due to duct damage, but you'll need to periodically clean your ducts and have them inspected for damage and repaired if necessary.
Will Ductless Heating Benefit You?
Ductless heating systems are an effective solution for Pennsylvania homeowners and provide many benefits that a traditional heating system simply can't offer.
These benefits affect homes with more than one level and many rooms more so than one-story, open floor designed homes. The more rooms your building has, the more effective a ductless heating system will be. If your home has a large, open floor plan with only one or two rooms, then a ductless heating system may not provide enough of an advantage over a traditional HVAC system to be worth the investment.
If you are interested in installing a ductless heating system in your Philadelphia area home, then be sure to contact us for a free estimate today.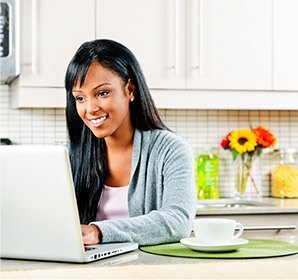 W.F. Smith was great. They worked very professionally and neatly. They were extremely knowledgeable about the equipment and all specific HVAC practices. Would recommend them to the world!