How to Prepare Your Furnace for Winter
Keeping safe and warm this upcoming winter should be a priority for everyone in Philadelphia. To ensure that you do so, you'll want to start preparing your Pennsylvania home's furnace before temperatures begin to drop. The last thing you'll want, after all, is for your furnace to have trouble heating your home effectively once you're depending on it.
The experts at W.F. Smith can help guide you through your furnace preparations this fall. Schedule furnace maintenance or an inspection by calling (215) 624-1313 or contacting us online today!
How to Prepare Your Furnace for Pennsylvania Winters
The following are a few tips for preparing your furnace properly so that you can depend on it to heat your home as effectively and efficiently as possible throughout the winter season:
Replace your furnace filter – There's a good chance that you didn't replace the filter after you stopped using your furnace sometime last spring. Check the filter and either replace it or clean it (if needed). A dirty filter will obstruct the flow of hot air throughout your house, which means that not only will it be difficult to keep your home as warm as you like it, but your furnace will have to use more energy to try to heat your home up.
Clear the space around the furnace – Once you begin using your furnace, you won't want anything flammable to be located near the unit or else you'll have a fire hazard on your hands. Remove anything that's stored too close to your furnace and sweep the area around it clean as well.
Clean the vents throughout your home – Remove the metal lid from your vents so that you can reach in with the extension of your vacuum cleaner to suck up any dust and debris that's present. This will help ensure that the heat your furnace is producing is flowing unobstructed out your vents and throughout your house.
Clean the air ducts – Like cleaning your vents, cleaning your air ducts will help improve airflow – as well as the quality of your indoor air. However, this task is generally best left to the professionals since getting into your ducts can be very tricky without the right tools.
Schedule a professional inspection – A professional inspection can reveal any issues that your furnace might have that you didn't know about. By taking care of these issues, you'll reduce the risk of having your furnace break down on you in the middle of winter when you are depending on it the most. A professional inspector will also lubricate moving parts as well as clean dirty parts, thereby ensuring that your furnace will work as efficiently and effectively as possible. You should schedule an inspection on a yearly basis in either September or October if possible.
These are some of the tips that you should follow to make sure that your furnace is prepared for the upcoming winter season. These tips can help prevent the need for furnace repairs and replacement during the winter and can help you keep your heating costs down as well.
To schedule a professional furnace inspection, repair, or replacement, be sure to contact us at W.F. Smith today.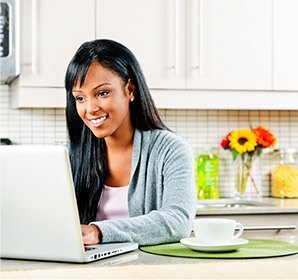 W.F. Smith was great. They worked very professionally and neatly. They were extremely knowledgeable about the equipment and all specific HVAC practices. Would recommend them to the world!