Cheltenham Furnace Repair
Reliable Cheltenham Furnace Repair Service
There's nothing quite like relaxing at home in a warm and comfortable environment when the snow has begun falling outside. While it may be frigid outside, you can rely on your furnace to ensure that it's warm inside. However, this also means that the moment your furnace begins experiencing issues, it could greatly affect the comfort and safety of your Cheltenham area home. Fortunately, you can rely on W.F. Smith to get your furnace back up and running, no matter what the problem is.
For more than 70 years, we have been known as the go-to service for all of the area's furnace repair needs. We understand how important the function of your furnace is, which is why we provide quick and effective furnace repair work.
Contact us online or give us a call at 215-624-1313 for professional heating repair services in Cheltenham, PA.
Reasons You Need Cheltenham Furnace Repair
It's not always easy to tell when your furnace is in need of repairs. Unfortunately, even the smallest issues need immediate attention as they can grow into much larger problems if left ignored. The following are some of the common signs that you need to have your Cheltenham home furnace repaired:
There are strange odors near your furnace – If you think that you smell gas near your furnace and the pilot light's flame is blue, then you should evacuate your home and have your local gas provider shut off your gas right away.
Your furnace is louder than normal – If your heating system is louder than usual and making strange sounds, it could mean that a component has broken or is about to break, such as a fan blade. You'll want to have it repaired before it affects any of the furnace's other components.
You can't maintain a reasonable temperature – If you can't get your home to the temperature you desire, it may be an issue with your thermostat.
Your furnace keeps switching on and off – You could be having issues with your thermostat, motor or electrical system if your furnace keeps turning on and off.
Your heating bills are too high – If your heating costs are higher than usual, it means that your furnace is running less efficiently, something that could be the result of any number of problems.
Common Cheltenham Furnace Repairs
We can handle any issue your furnace might be having, but some of the most common repairs that we perform include the following:
Blower fans and motors
Circuit breakers and fuses
Ignitors
Limit control switches
Thermostats
Choosing W.F. Smith
We are a family owned and operated business that has a reputation throughout Cheltenham and the surrounding areas for our furnace repair expertise and our commitment to customer satisfaction. With owners that have 140 years of combined industry experience and technicians with an average of 20 years of experience each, you can rely on us to successfully repair your furnace.
Schedule Furnace Repair in Cheltenham Today
If you're having problems with your furnace, then be sure to contact us at W.F. Smith in Cheltenham today for expert heating repair services!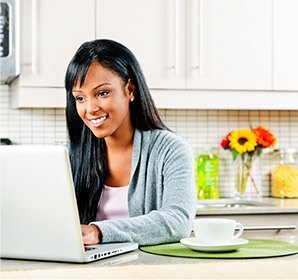 W.F. Smith was great. They worked very professionally and neatly. They were extremely knowledgeable about the equipment and all specific HVAC practices. Would recommend them to the world!