Ductless Air Conditioner Services in Churchville, PA
For many home cooling needs in Churchville, ductless air conditioning fits the bill perfectly. Easily installed and highly energy-efficient, a ductless or mini-split system adds cooling to individual rooms or areas. You can also add multiple ductless AC units for whole-house cooling.
W.F. Smith brings years of experience installing and repairing ductless air conditioners in Churchville and throughout Bucks County. We install the latest Mitsubishi products and service any make and model.
Call us at 215-624-1313 to schedule service or installation, or contact us to get more info about ductless air conditioning in Churchville, PA.
How Ductless AC Works
Ductless mini-splits function much like central air conditioners. An outdoor unit compresses air and leaves the excess heat outside while pumping refrigerated air into the home. Instead of blowing air through ductwork, the chilled air travels through a small tube to an indoor unit mounted on the wall or ceiling.
Benefits of Ductless AC in Churchville
The compact size of ductless AC systems makes them perfect for cooling individual areas, such as a home addition, enclosed porch, or a room not serviced by ducts. If you want to add air conditioning for the whole home, we can install multiple ductless AC units with indoor fans everywhere you want!
There are many reasons to go ductless whether you have an older home in Churchville without central ductwork or you need better cooling for one room:
Zone cooling for personal comfort and energy savings.
Energy savings compared to either window units or central air.
Heating and cooling modes for a complete HVAC system, or to use your furnace less in winter.
Quiet cooling because the cooled air doesn't need a large motor to reach your indoor areas.
Easy installation without adding ductwork, which can involve extensive remodeling.
Churchville's Ductless AC Experts
W.F. Smith always sends you trained, knowledgeable HVAC technicians who know their way around ductless air conditioning. Churchville homeowners enjoy our friendly service and high-quality workmanship for repairs, maintenance, and new ductless AC installation.
We proudly install Mitsubishi ductless air conditioners in Churchville. As a Mitsubishi Elite Diamond Contractor, we are specially trained in these innovative, industry-leading products. We can also offer a premium warranty of 12 years!
If you need repairs for a ductless air conditioner that is blowing hot air or not turning on at all, ask our Churchville HVAC technicians to troubleshoot the issue. And if you'd like a ductless AC replacement or installation, we are happy to provide a free estimate.
Request Ductless AC Service in Churchville
Trust your home comfort to W.F. Smith, the company that has served Churchville with outstanding HVAC service since 1946. We know how to provide ductless cooling and heating systems for affordable, year-round comfort.
Contact us or call 215-624-1313 to request ductless air conditioning service in Churchville, PA.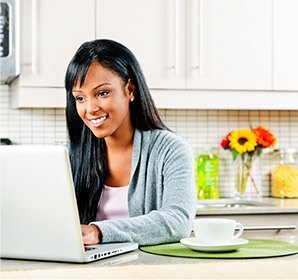 W.F. Smith was great. They worked very professionally and neatly. They were extremely knowledgeable about the equipment and all specific HVAC practices. Would recommend them to the world!