Ductless Air Conditioner Services in Jenkintown, PA
Ductless air conditioning provides the home comfort you need while resulting in low energy bills and quiet, reliable performance. In Jenkintown, PA, ductless air conditioners often make the simplest and best solution for homes without existing ducts as well as for sunrooms, basements, additions, or any room that feels hot in the summer.
W.F. Smith excels at both installing and repairing ductless AC systems in Jenkintown. We are a local, family-owned company with friendly, knowledgeable pros. Your satisfaction is guaranteed!
Contact us today to get an estimate for ductless AC installation in Jenkintown or to request an appointment for service.
What Is Ductless Air Conditioning?
Ductless air conditioning can also be called a mini-split system. As such, it's a cooling system that works much like a split-system central AC system except without requiring ductwork. An outdoor compressor moves cooled air to the indoors, where it is quietly released by a wall-mounted unit.
This makes ductless air conditioning more powerful and efficient than a window or wall unit, and easier to install in existing Jenkintown homes than central air. You can get ductless AC for a hot spot or room without cooling in place, or you can get a multi-zone system that provides whole-house air conditioning in Jenkintown.
Ductless AC in Jenkintown
W.F. Smith can answer all your questions about the pros and cons of ductless AC systems and what's best for your Jenkintown home or office. Common questions include:
How many ductless AC units do I need?
Will my ductless mini-split supply enough heating and cooling for year-round use?
What do SEER and HSPF ratings mean?
Should I choose ductless AC or add the ducts for central air?
The answers depend on the size and layout of your home. For instance, an open-plan downstairs area probably needs more than one unit, while many people in Jenkintown just need one ductless AC unit for a finished basement or a bedroom that runs hot.
Mitsubishi Ductless AC in Jenkintown
High-quality equipment installed by professionals can provide ductless cooling that runs for decades with little maintenance. In Jenkintown, you can get the best products and service from W.F. Smith, a Mitsubishi Electric Elite Diamond Contractor.
Mitsubishi ductless systems are among the highest rated for both energy efficiency and customer satisfaction. We'll help with sizing and product selection, as well as where to place the indoor ductless units for the best comfort. We can offer an impressive 12-year warranty along with our satisfaction guarantee.
Schedule Ductless HVAC Services in Jenkintown, PA
Since 1946, Jenkintown and the greater Philadelphia area have trusted W.F. Smith for honest, reliable HVAC services. Today, our talented technicians offer the best repair and installation services for ductless AC in Jenkintown.
Call 215-624-1313 to get in touch with our HVAC company today!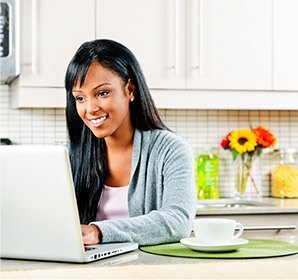 W.F. Smith was great. They worked very professionally and neatly. They were extremely knowledgeable about the equipment and all specific HVAC practices. Would recommend them to the world!