Furnace Maintenance in Abington
As anyone living in Abington, PA, will tell you, winters up here are no joke. Temperatures can drop to below freezing on a pretty regular basis. This means that you'll be depending on your home's furnace to keep warm and safe. Because of this, you'll want to make sure that your furnace is working properly. The last thing you'll want is a furnace that's not heating your home effectively or that breaks down in the middle of winter when temperatures are below freezing! To help prevent this, you should schedule routine furnace maintenance before the winter season hits.
Here at W.F. Smith, we have a reputation throughout the community for our top-notch furnace services. If you need a furnace tune-up, then give us a call at (215) 624-1313 or contact us online to schedule furnace maintenance in Abington, PA, today.
Our Abington Furnace Maintenance Service
Here at W.F. Smith, we recommend having your furnace inspected once a year during the fall season, thereby ensuring that it's ready to go once temperatures begin to drop. When you schedule a routine furnace maintenance service, we will send one of our fully licensed and insured HVAC technicians out to your home on time.
Our technician will do a thorough inspection of your furnace to determine if there are any issues with it. If they find any problems, they will report them to you and make the necessary repairs with your permission. In addition to making any needed repairs, the technician will also lubricate all moving parts as well as clean any components that might be dirty.
The Benefits of an Abington Furnace Tune-Up
Even if your furnace appears to be functioning just fine when you first turn it on, it may have issues that you don't know about. It's why you should always get a tune-up before winter no matter what. The following are just a few reasons why you should get routine maintenance even if nothing's wrong:
Prevent problems – Repairing minor issues discovered during regular maintenance can help prevent big problems (that are costly to repair) from developing in the future. Lubricating moving parts can help prevent the need for repairs as well since moving parts are often damaged by the wear and tear caused by constant friction.
Extend the lifespan – By preventing major problems and avoiding the need for repairs, you can extend your furnace's lifespan.
Reduce heating bills – Regular maintenance will help to keep your furnace running efficiently, thereby reducing potentially costly heating bills during the winter season.
Improve your air quality – By cleaning the components of your furnace and making sure it runs efficiently, you can help maintain high indoor air quality.
Schedule Furnace Maintenance in Abington, PA
If winter is peeking around the corner, then you should be sure to schedule a furnace tune-up here in Abington, PA. There is no name you should trust more than W.F. Smith to maintain the life of your furnace. Be sure to contact us online or give us a call at (215) 624-1313 to schedule a professional furnace maintenance service in Abington, PA, today.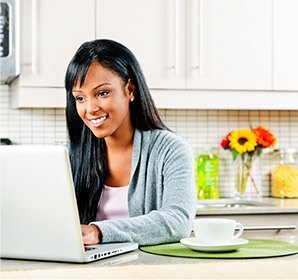 W.F. Smith was great. They worked very professionally and neatly. They were extremely knowledgeable about the equipment and all specific HVAC practices. Would recommend them to the world!