Furnace Maintenance in Cheltenham
Located near northern Philadelphia, Cheltenham gets its share of snow throughout the winter season. In fact, it can get extremely cold in this area. For that reason, you'll want to make sure that your furnace is in good working condition before you begin using it heavily. The last thing you'll want is for your furnace to break down in the middle of winter. That's why we highly recommend scheduling a furnace maintenance service in Cheltenham before winter hits.
To schedule furnace maintenance in Cheltenham, PA, be sure to give us a call at (215) 624-1313 or fill out our online form to make an appointment at W.F. Smith today.
About Our Cheltenham Furnace Maintenance Service
Just because there's nothing wrong with your furnace when you first start it up doesn't mean that it couldn't use a little tune-up. During a furnace maintenance service in Cheltenham, one of our fully licensed, insured, and trained HVAC technicians will do a thorough inspection of your furnace. They will identify any problems that your furnace might have that you may not have noticed. These problems may be minor, but catching them early and repairing them right away can help to prevent them from developing into a more serious issue.
While inspecting the different components of your furnace, the technician will also clean dirty parts and lubricate moving parts. This will help to ensure that the furnace will run efficiently and help prevent moving parts from wearing down as a result of friction.
How Regular Maintenance Can Benefit Your Furnace
The following are just a few of the reasons why you should schedule routine furnace maintenance in Cheltenham every year:
Avoid costly repairs – By scheduling a regular inspection and tune-up, you can help catch minor issues before they grow into major and costly problems. Even lubricating moving parts can help prevent the need for costly repairs down the line.
Extend lifespan – By avoiding the need for repairs and helping to keep the furnace in good running condition, you're likely to extend the lifespan of your furnace. The longer your furnace lasts, the longer you can put off having to invest in a replacement.
Improve air quality – By making sure that your furnace runs efficiently, you'll reduce the risk of contaminants being distributed throughout your home's air along with the heat produced by your furnace.
Reduce heating bills – Regular maintenance will help your furnace run much more efficiently. This, in turn, will allow your furnace to use less energy to produce and distribute heat, thereby helping to reduce your heating costs.
Schedule Furnace Maintenance in Cheltenham
When it comes to furnace maintenance, we highly recommend that you schedule a tune-up at least once a year. The best time to do so is generally in the fall season, right before winter, when you'll begin to use your furnace regularly. To schedule your annual furnace maintenance in Cheltenham, PA, be sure to contact us online at W.F. Smith or call us directly at (215) 624-1313 today.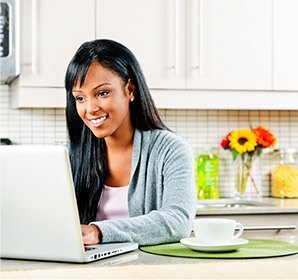 W.F. Smith was great. They worked very professionally and neatly. They were extremely knowledgeable about the equipment and all specific HVAC practices. Would recommend them to the world!