Furnace Maintenance in Churchville
Have you ever made it through a Churchville, PA, winter without using your furnace? Probably not, and attempting to do so wouldn't just result in a season of discomfort, it would be incredibly unsafe. It's not uncommon for temperatures in Churchville to drop to below freezing during the winter, which is why you'll want to make sure your furnace is working properly so that you can keep your household warm and safe throughout the season. To make sure your furnace is functioning effectively and efficiently, we recommend getting a furnace tune-up during the fall, you begin using your furnace heavily.
Call us at (215) 624-1313 or contact us online at W.F. Smith to schedule furnace maintenance in Churchville, PA, today.
Our Churchville Furnace Maintenance Service
When scheduling a furnace maintenance service, we will make sure to set up an appointment time that is convenient for you. We will then make sure that one of our fully licensed and insured technicians arrives at your home in Churchville, PA, on time.
We will then perform a thorough inspection of your furnace, testing its performance and evaluating its components to make sure that there are no problems. If there are, we will report them to you and repair them with your permission. Additionally, we will clean all dirty parts and lubricate all moving parts if needed.
Once finished with the tune-up, our technicians will be happy to answer any questions you might have as well as provide advice on how to take care of your furnace to make sure it works properly throughout the winter.
The Benefits of a Furnace Tune-Up in Churchville
You might not think that there's anything wrong with your furnace when you first turn it on. However, there may be minor issues that can only be identified during a professional inspection, which gives reason to why you should never skip your yearly tune-up. The following are just a few of the benefits of routine furnace maintenance:
Prevent the need for repairs – By discovering and repairing minor issues during a tune-up, you'll prevent more serious and costly problems from developing as a result. Basic maintenance, such as cleaning and lubricating components, can help prevent damage from occurring as a result of basic wear and tear as well.
Cut down heating costs – During a tune-up, your furnace will be tested to make sure it's working efficiently. By ensuring that it is, you'll help to save money on your heating bills throughout the winter season.
Prolong lifespan – By preventing major problems (and costly repairs), you'll keep your furnace in better shape for a longer time. By extending its potential lifespan, it means that you won't have to invest in a furnace replacement for a long time to come.
Contact us at W.F. Smith in Churchville Today
W.F. Smith is Churchville's trusted furnace maintenance company. Winter is quickly approaching, so make sure you're properly prepared by scheduling a furnace tune-up today. To request a professional furnace maintenance service in Churchville, PA, contact us online at W.F. Smith or call us at (215) 624-1313 today.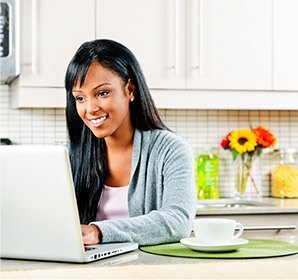 W.F. Smith was great. They worked very professionally and neatly. They were extremely knowledgeable about the equipment and all specific HVAC practices. Would recommend them to the world!