Gas Furnace Repair in Bensalem, PA
Trusted Gas Furnace Repair Services in Bensalem
Once winter hits, you'll want to make sure that your gas furnace is working at its optimal levels. You should strongly consider scheduling a gas furnace inspection to identify any potential problems and to ensure that it's working as efficiently as possible. Any small issues that you notice or that are uncovered during an inspection should be repaired immediately.
Even if it doesn't seem like a big problem, small issues can grow, especially as you begin using your gas furnace more in the winter. The last thing you want to do is have a heating system that no longer works properly or that ceases to function altogether.
W.F. Smith offers gas furnace repairs in Bensalem, PA and its surrounding areas. As Bensalem's trusted heating contractor – give us a call. We offer free estimates!
Signs That You Need Gas Furnace Repair in Bensalem
The following are a few signs that your gas furnace is in need of repair in Bensalem:
You smell strange odors – If you smell a strong odor emitting from your gas furnace, such as the smell of gas, then you should check your pilot light. If it's blue instead of yellow, then there's a chance that there is an issue with your gas lines and you should call your local gas provider to shut the gas off immediately after leaving the house.
You hear loud noises – If your furnace generates loud noises whenever it's running, it could be a sign that there is a broken component within the furnace.
Your gas furnace won't heat your home properly – If you find it difficult to heat your home to your desired temperature even though the furnace is constantly running, it could be due to a number of problems. Whatever it is, it's not just costing you comfort, it's costing you on your heating bills as well since you're overworking the furnace in an attempt to generate heat.
Your heating bills are too high – If you notice that your heating bills have shot up all of the sudden, then there's a problem with your furnace that's causing its efficiency to drop.
Troubleshoot Your Gas Furnace
The following are a few of the more common gas furnace repairs Bensalem homeowners ask us to fix:
Blower fan and motor replacement or repair – Those strange noises could be the result of a broken blower fan or motor, both of which can either be replaced or repaired depending on the extent of the damage.
Thermostat replacement – If the furnace keeps cycling between on and off one after the other, then there's a chance it's due to a faulty thermostat. If your gas furnace isn't responding at all, it could be because your thermostat has stopped working.
Electric ignition and pilot control repairs – If there is a problem with your ignition or pilot control, then it will make it difficult to heat your home.
Limit switch replacement – If the blower runs continually, then there's an issue with the limit switch, which most likely needs to be replaced.
Get a Free Estimate for Gas Furnace Repair in Your Bensalem Home
To prevent the need for future gas furnace repairs, make sure to schedule a professional gas furnace inspection with us.
If you are having problems with your gas furnace, then contact W.F. Smith today for gas furnace repairs in the Bensalem area.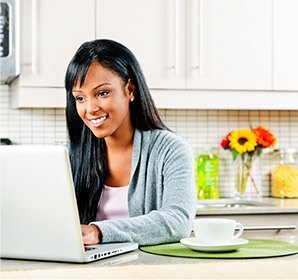 W.F. Smith was great. They worked very professionally and neatly. They were extremely knowledgeable about the equipment and all specific HVAC practices. Would recommend them to the world!